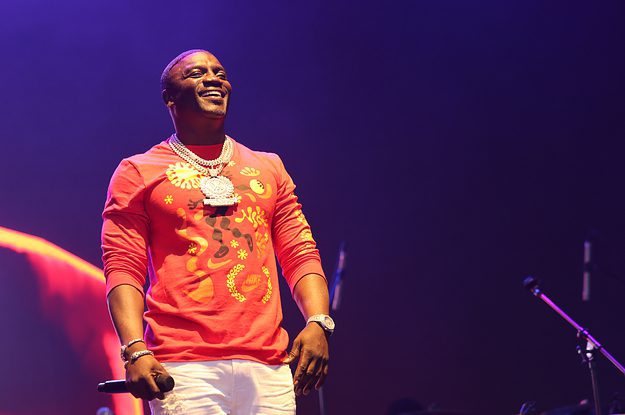 Akon Offers Keys to Staying Rich: 'I'm the Stingiest Motherf*cker on the Planet'
Paul asked the "Smack That" singer how it's possible for celebrities who make money so quickly to lose it just as fast.
"If you're trying to keep up with the Joneses, you're never gonna be able to survive. It's not sustainable," Akon answered. "In music specifically, they have this theory you have to look like money to make money, when that's completely false. You're already a fucking star, you don't have to look like shit. You have to be who you are."
But as for how to not blow through all your money as a celebrity, Akon offered a simple principle. "Listen, you want to stay rich? Stay stingy," he said. "I'm the stingiest motherfucker on the planet. Any person of my caliber is not flying commercial. These dudes is flying jets all day. I attempted to own a jet. That shit lasted six months. I sold that motherfucker so fast. You have no idea [about the costs]. I promise you."
He continued, "Buy some hours and use it only when necessary. And most of the time, use it as a way of negotiation. Let that be a part of your strategy to the money. But whatever you do, do not own a jet. Bro, owning a jet is spending at least $2-3 million a year just on upkeep. You spend more on the maintenance than the actual jet costs."
It seems as though Akon is keeping his money where his mouth is. Last month, French Montana jokingly confronted him about his fake Dior after catching him wearing the faux designer clothing during an appearance on the Drink Champs podcast.
"The 'Drio' came from one of my Africans," Akon replied. "I'm always supporting my Africans. We go hard for each other!"