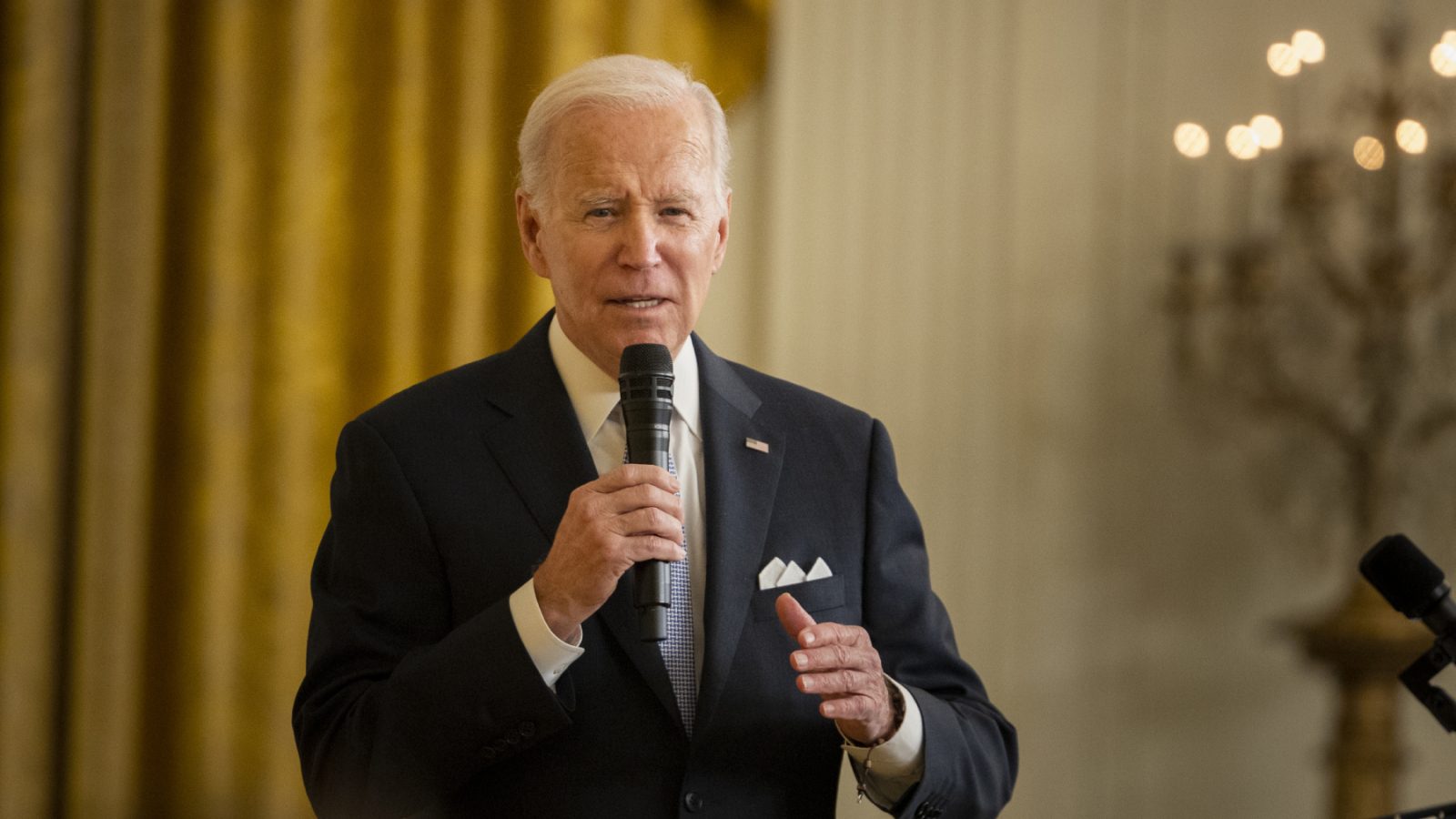 More Classified Documents Seized From Biden's Delaware Home
Six new items — including classified documents — were found at President Joe Biden's Delaware home on Friday, the president's personal attorney said on Saturday, The New York Times reports. Investigators for the Department of Justice conducted the 13-hour search after Biden's lawyers offered full access to his home.
"DOJ took possession of materials it deemed within the scope of its inquiry, including six items consisting of documents with classification markings and surrounding materials, some of which were from the President's service in the Senate and some of which were from his tenure as Vice President," Biden's personal attorney Bob Bauer said in a statement. Biden's lawyers were present during the search, Bauer said, and added that the department had "full access" to Biden's home.
Earlier this month, Biden's lawyers said they found around 10 classified documents on Nov. 2 at the Penn Biden Center for Diplomacy and Global Engagement and date to his time as vice president, Richard Sauber, special counsel to the president said. Biden aides subsequently found a "small number" of additional documents with classified markings at his Wilmington, Delaware home.
Though there was a nearly two-month gap between revealing the discovery of some of Biden's classified documents, Biden's camp has been cooperating and handing over the documents to authorities. Still, the implications have given Trump's team fodder along with others in the GOP (and anyway, his classified folders were just "cool keepsakes" according to Trump), despite the situations being quite different, as Biden's team has argued.
"[Biden's] team voluntarily and promptly disclosed the initial discovery to the [National] Archives and subsequent discoveries to DOJ, as is the proper protocol," Sauber said in a statement Saturday.
Meanwhile, when Trump left office in 2021, he knowingly took classified documents (some 300 or so were seized during the FBI's August raid) from the White House to Mar-a-Lago and he and his lawyers fought efforts for them to be retrieved by the National Archives and the Justice Department. Instead of cooperating, Trump told his legal team to get "my" documents back, Rolling Stone reported in August.
Both Biden and Trump are being investigated for their handling of documents under the supervision of special counsels appointed by Attorney General Merrick Garland. Trump and his advisers are additionally under criminal investigation for obstructing the inquiry.
On Saturday, Bauer said in his statement that the president's cooperation with investigators was evidence that Biden and the White House were acting in good faith.
"We have attempted to balance the importance of public transparency where appropriate with the established norms and limitations necessary to protect the investigation's integrity," he said. "We will continue to do so throughout the course of our cooperation with DOJ."