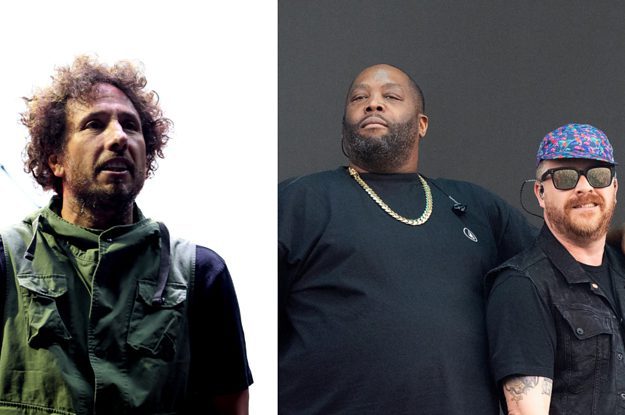 Zack de la Rocha Joins Run The Jewels for Surprise Performance of "Close Your Eyes"
In July 2022, de la Rocha ruptured his Achilles tendon on the second night of Rage Against the Machine's reunion tour. He powered through the injury and performed in a chair for several shows, but the tour was ultimately canceled in order for the 53-year-old to properly heal.
"Unfortunately it is a moment that requires a lot of work and healing," de la Rocha wrote at the time. "I have a severe tear in my left Achilles tendon and only 8% of my tendon was left intact. And even that portion was severely compromised." 
Run The Jewels were the opening act for the band on that same tour, so it's fitting they had the singer join them on stage for their tour. Rage Against the Machine has yet to announce when they'll be back on tour, but they were recently selected as members of the Class of 2023 Rock and Roll Hall of Fame inductees. 
In a statement, the band thanked their fans for all the support and "the many talented co-conspirators we've worked with, and all the activists, organizers, rebels, and revolutionaries past, present, and future who have inspired our art."