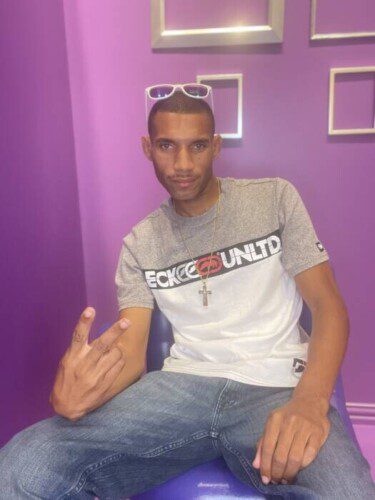 Emcee Fresh Records – The Ultimate House Of Viral Hits
When you look for instant hits or viral tunes, Emcee Fresh records come to mind! His knowledge of melodies and understanding of what is trending and what is making people listen to music sets his class apart. Emcee Fresh Records is not just creating brilliant music but also bringing talented artists to the forefront and giving them the platform to showcase their craft.
Belting one hit after another, Emcee Fresh is on his way up the ladder achieving everything a talented musician like himself deserves. The immense knowledge of the beats and the music that speaks to the fans makes Emcee Fresh a real asset. Creating viral tunes and songs just one after another is no mean feat! And Emcee Fresh Records seems to the master of this!
Capturing the hip-hop genre, Emcee Fresh Records co-owners Lorenzo Bartholomew AKA Emcee Fresh, and Kamilah Hayes, understand how to set the bar high. Emcee Fresh's recent hits have been all viral hits taking over the music industry. His most recent releases have made that impact and packed the power to lead the domain.
Emcee Fresh has been a Hip-Hop enthusiast from the start, and his love for this genre drove him to brilliant this craft and bring so many hits today! Apart from that, he has a keen eye for recognizing genius talents and helping their music find the platform it deserves to reach the audience.
Some of his viral tunes include Do the Tik Tok and This Boy Got Game. Emcee Fresh is undoubtedly a multi-talented star doing it all that many can envy! In addition to realistic planning, song-writing, and showcasing music, Emcee Fresh does beat making, music advertising, photography, and videography for the tracks. There is nothing that Emcee Fresh cannot do!
His knowledge of music and expertise in crafting hit melodies and captivating beats make his songs a complete package. Not only is he a talented musician, but he is also a great entrepreneur.
Emcee Fresh Records has created – We on Fire for God and has released two new singles – The Hustle doesn't stop and New Money, over the digital platforms! Emcee Fresh also has his new merchandise featured on a spread shop dropshipping platform for USPS deliveries, with returning customers echoing a great experience.
© 2023, Tedfuel. All rights reserved.