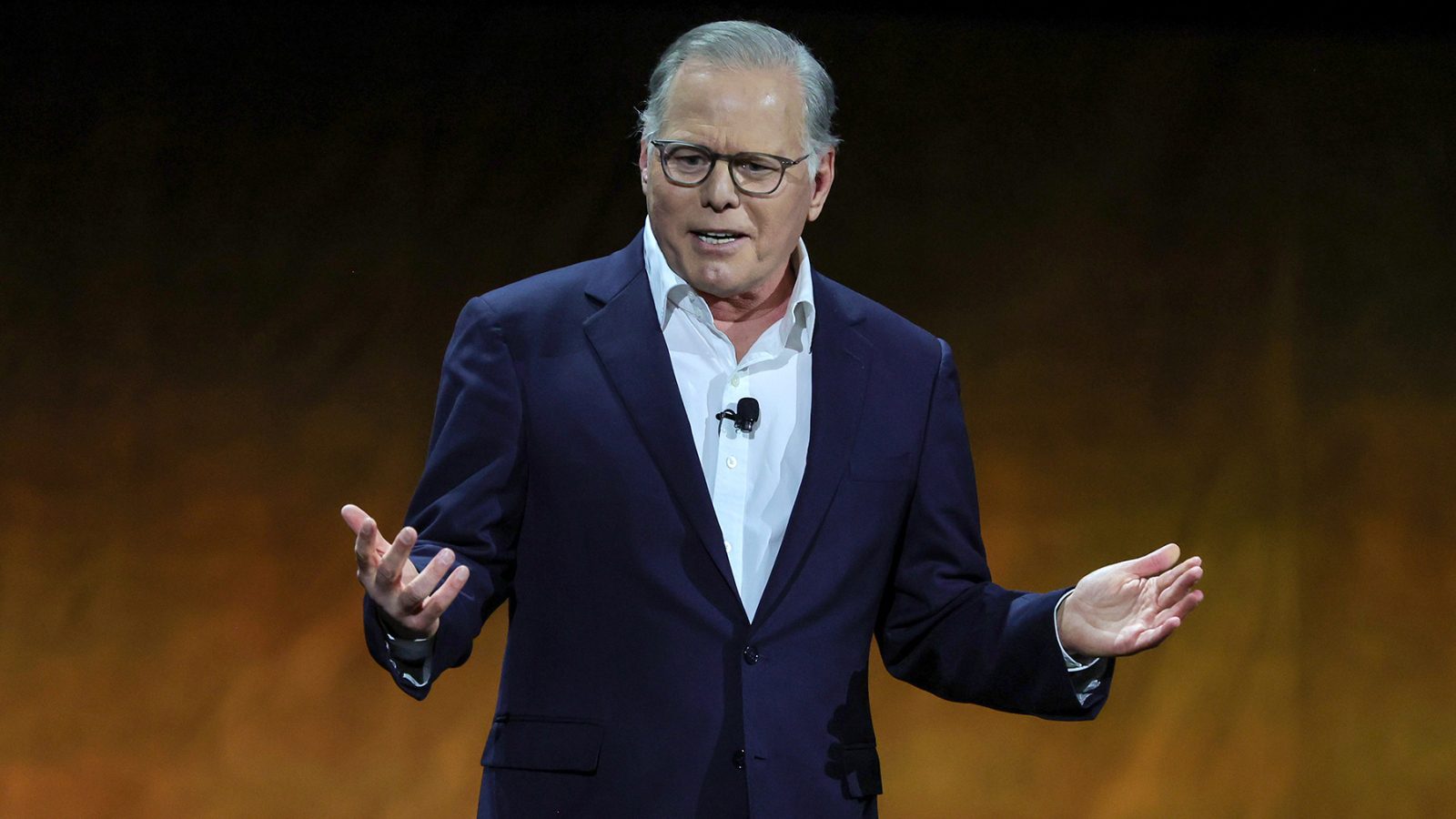 Why Did GQ Delete an Article Calling David Zaslav the 'Most Hated Man in Hollywood'?
Most days, Warner Bros. Discovery CEO David Zaslav can't catch a break in the media, which endlessly details his stumbles and failures as head of a content monolith. But it seems he may still have the power to try to bury unflattering coverage. Almost.
Since taking the helm of the entertainment giant that owns CNN, HBO and dozens of other media properties when it was formed through a $43 billion merger in April 2022, Zaslav has made one controversial decision after another. His axing of projects from streaming services (he even scrapped a Batgirl movie as a tax write-off) has outraged the industry, as have layoffs and budget cuts at the beloved Turner Classic Movies channel. His appointed head of CNN, Chris Licht, was just ousted after a disastrous year, with employees saying they'd been "embarrassed" by him. And as the Writers Guild of America went on strike, Zaslav got booed by college students while giving a graduation speech at his own alma mater.
Naturally, reporters have followed these developments with interest, and on Monday, GQ magazine ran an online article by freelance critic Jason Bailey with the headline "How Warner Bros. Discovery CEO David Zaslav Became Public Enemy Number One in Hollywood." (Though since unpublished, an archived copy is available at archive.is, and quotes below come from there.) It recounted how Zaslav's management had alienated creatives and viewers alike, comparing him to the tyrannical Logan Roy of Succession and the corporate tool played by Richard Gere in Pretty Woman. The piece also suggested that Zaslav was "perhaps the most hated man in Hollywood," accused him of not caring about film as art, and concluded by observing that he is "only good at breaking things."
But a representative of Zaslav's contacted GQ to complain shortly after the column was published, the Washington Post has reported, and an edited version of Bailey's story — with much of that negative commentary stripped out — soon replaced the original. Then the piece was deleted altogether. Bailey explained to the Post that he had declined to rewrite the article at GQ's request but objected to the publication's changes, asking for his byline to be removed. He "was told that the option there was to pull the article entirely," and decided he was "fine with that."
Suppressed information, of course, tends to spread more widely on the internet, in a phenomenon known as the "Streisand Effect" (named for Barbra Streisand, whose legal efforts to censor a photo of her Malibu mansion in public records documenting coastal erosion backfired and led many people to look up the image). Predictably, screenshots from Bailey's harsher draft of the Zaslav takedown circulated among critics as well as Hollywood writers and actors. Bailey himself also distributed the earlier version, syndicated by MSN, though that, too, has since been taken down.
In a statement shared with media outlets, including Rolling Stone, a Warner Bros. Discovery spokesperson said that the company had contacted GQ not about the tone of the article, but "numerous inaccuracies" in it. They did not specify what these were, but maintained that in the process of correcting said errors, "the editors ultimately decided to pull the piece." WBD also took issue with Bailey not contacting them to fact-check claims in the article; Bailey confirmed to the Post that he had not asked the company for comment but denied that the piece included any inaccuracies. Rolling Stone has also reached out to GQ and its parent company, Condé Nast, for comment.
In any case, the retraction is hardly a win for the CEO, who does not need to appear thin-skinned as he navigates a course for the struggling company he leads. What could have been a drop in a bucket of bad press is now a minor media scandal — one that his growing ranks of detractors are not about to let him forget.