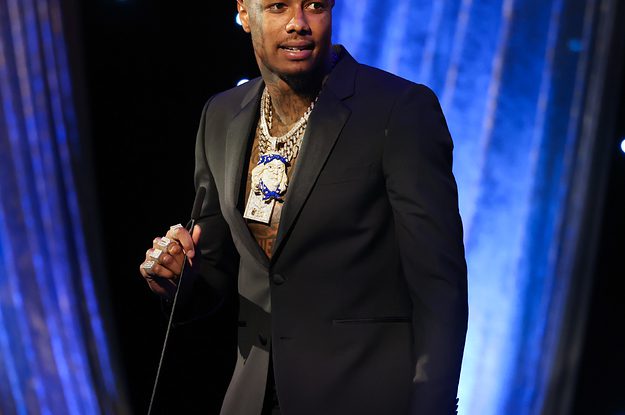 Video of Blueface With Exotic Dancers Around His Son Prompts Police, Child Protective Services Investigation
Per TMZ, the investigation was prompted by a video uploaded by Blueface in July. In the footage, his son is seen looking around a pantry for snanks while scantily clad women were dancing in another room. "There's booty cheeks out here and you're looking for chips and Slim Jims and shit," says the rapper in the video before asking his son if he's gay. After asking his son a few more times if he's gay, the child shakes his head "no," and the two dap it up.
The report also claims that Blueface still has his son, with the DCFS investigation at a halt likely because no one answered the door or picked up the phone when deputies were dispatched to his residence.
The law enforcement source also told the outlet that noise complaints from loud music and barking dogs have brought the police to Blueface's home.