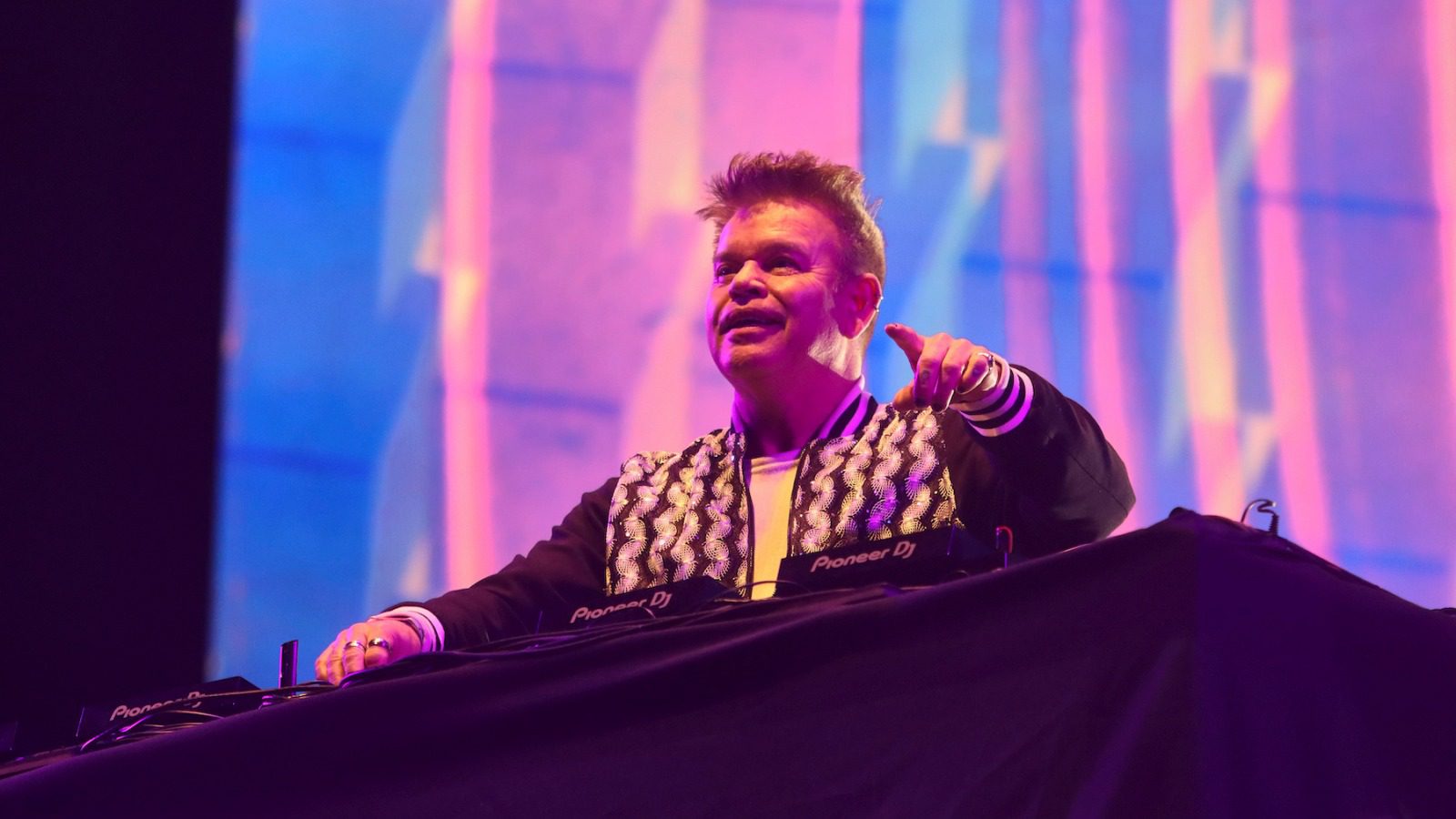 Paul Oakenfold Faces Sexual Harassment Lawsuit From Former Personal Assistant
Paul Oakenfold faces a sexual harassment lawsuit filed by a former personal assistant who accuses the famed DJ and producer of masturbating in front of her on several occasions.
In the lawsuit, filed Friday in a Los Angeles superior court, a plaintiff under the name "Jane Roe" alleged that she was eventually fired from the Los Angeles management company where Oakenfold was a client after reporting the DJ's immediate and frequent sexual harassment to her superiors.
The then-23-year-old Roe said she was hired by co-defendants New Frequency Management and Paul Stepanek Management in Oct. 2022 to serve as Oakenfold's personal assistant at a salary of $20 an hour. The sexual harassment, the lawsuit claims, began immediately.
"On four separate occasions, each on different dates, while Oakenfold had Plaintiff alone at his house, Oakenfold touched his genitals and then masturbated in front of Plaintiff when Oakenfold was aware that Plaintiff could not escape," the lawsuit claims.
"In each instance of masturbation… Oakenfold stimulated his genitals with his hand, in close proximity to Plaintiff, for Plaintiff to see. On each separate date of masturbation, Oakenfold masturbated for longer periods of time."
On Monday, June 5, Oakenfeld issued a statement denying "any and all claims of improper conduct." He continued: "Respect, integrity, and consent are values I hold dear, and I have always treated everyone with utmost professionalism. It is disheartening to see these baseless accusations, which appear to be nothing more than a calculated attempt to tarnish my reputation and extort money. I am committed to fully cooperating with any investigations to clear my name and will exhaust all legal remedies available, including the option to countersue, to protect my reputation and seek justice. Thank you for your unwavering support and understanding during this challenging time."
On one occasion, while Roe "was driving Oakenfold home from the post office" in her own car, "Oakenfold sat in the passenger seat, spread his legs wide, and proceeded to masturbate with Plaintiff only inches away."
The lawsuit alleges that Oakenfold masturbated in front of Roe on the first day she was employed as his personal assistant — sometime after she was hired on Oct. 21, 2022 — until Nov. 18, 2022; eleven days later, the lawsuit states, Roe informed the management company CEO Paul Stepanek of Oakenfold's sexual harassment. 
"Defendants CEO Stepanek bragged about his insurance policies to protect him from being sued over Oakenfold or being found 'guilty by association,'" the lawsuit continues. "Defendants previously had several other assistants assigned to Oakenfold, and there was high turnover, likely because of the rampant sexual harassment."
"Under duress," Roe eventually signed a non-disclosure agreement and returned to the company to work, but not as Oakenfold's assistant. However, "her hours were dramatically reduced," until finally she was "laid off for lack of work" in March 2023.
Roe is seeking damages in excess of $25,000.
This story was updated 6/5/2023 @ 3:25 p.m. ET with a statement from Paul Oakenfeld.