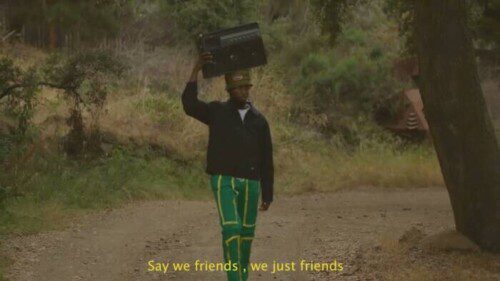 A rising artistic force who changes flows like he changes clothes, My Favorite Color came to play, not get played. Today, MFC shares his new video for "Cut Me In," a track which finds the artist born Anthony Willis informing his underhanded inamorata that it's time to fish or cut bait, as he glides along the grooves of an atmospheric instrumental with his muttering melodies: "Let me in, let me in/Why you always gotta leave me out?/Say we friends, we just friends/Why you treat me like I'm something else?"
The video for "Cut Me In" opens with MFC's arrival at a tired, old house. With the frustration and fatigue of his courtship mounting, MFC finds a sense of release as he howls at the moon in yearning.
Following the release of his deeply personal debut album Velma in 2020, My Favorite Color used 2021 to show off his technical rhyming chops, keen sense of visuals, and absurdist sense of humor.
My Favorite Color is currently hard at work on his next project, a wide-ranging effort that properly continues the story he started with Velma. Stay tuned for much more music and eye-popping videos from My Favorite Color in the coming weeks and months on the road to the new album.