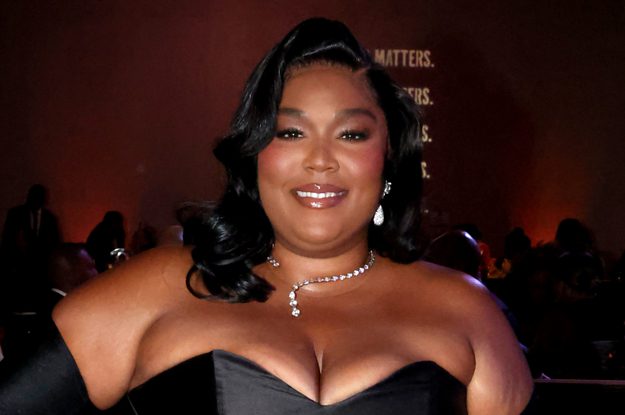 Lizzo's Touring Company Wrote Declarations Defending Her in Motion to Dismiss Sexual Harassment Lawsuit
Lizzo's touring company, Big Grrrl, has defended the artist in a new motion to dismiss the lawsuit accusing them of sexual harassment and more. 
According to Variety, 18 people in Lizzo's crew wrote declarations against the serious accusations made by Arianna Davis, Crystal Williams, and Noelle Rodriguez, the former dancers that were once with the team. Court documents were filed in Los Angeles Superior Court on Friday where Lizzo's attorneys claim the lawsuit is a "fabricated sob story" and that the plaintiffs filed a lawsuit in order to gain clout with "minimal effort."
"Plaintiffs missed flights, arrived late and hungover to rehearsals and drunk to performances, entered into consensual sexual relationships with male crew members on tour, exhibited a rapid decline in the quality of their dancing and professionalism, and ultimately conspired to make and disseminate an unauthorized recording of a creative meeting with Lizzo and the dance cast," the motion stated. 
Several people who are part of the touring company claimed they never saw any body shaming or harassment while working with the "Truth Hurts" singer. One of the dancers, Melissa Locke, said she spoke with Davis and Rodriguez the night they claimed Lizzo forced them to perform sexual acts on performers at a cabaret club and claimed "they never said they felt uncomfortable or pressured."
"They were very enthusiastic about what a great night out they had," Locke wrote in her declaration. "I remember telling them, 'That sounds like so much fun, I wish you had woken me up to go with you.' They agreed that it was a fun night and told me that they went out in the Red Light District after. They did not complain or sound upset in any way."