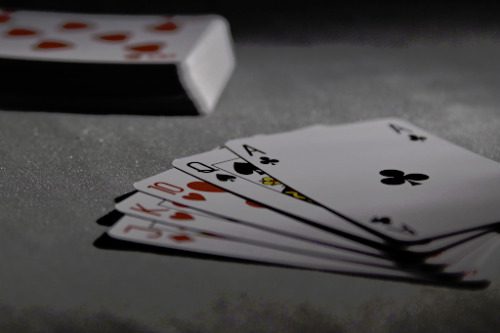 Best Hip Hop Tunes for an Awesome Poker Night
When you host a poker night, there's a lot to organize. From the food and drink to the way the room is laid out, you'll want to get the main elements right to set the mood and keep your guests happy.
The soundtrack to the evening is instrumental in creating a good atmosphere, and hip hop is definitely a genre that fits in well with playing poker.
Of course creating a playlist is a daunting prospect if you want to impress attendees. To help you out, here are a few ideas of top hip hop tracks to queue up for when people start to arrive and the first few hands are dealt.
Pokerface – Ghostface Killah
As the only rap joint on the definitive list of best poker songs, it definitely has a lot riding on it. Thankfully, Wu Tang's preeminent emcee is more than up to the task of delivering a song about gambling that actually sticks to the topic at hand, and has a story to tell at the same time.
The beat and sampling work are very mid-2000s in their style, which slightly ages Pokerface as a result. However, what other tune can you think of that actually has the sounds of poker chips being tossed onto a table, or WSOP commentators added in for good measure?
I'm So Paid – Akon
Like Pokerface, I'm So Paid is a good choice for a poker night because it keeps the lyrical focus on making money, and it's that upbeat energy that'll help to carry the evening forward in a positive way.
It's arguably the definitive Akon song, backed up by a characteristically raspy verse from Young Jeezy and a heavily autotuned Lil Wayne, back when he was seriously hot property.
Vegas – Kendrick Lamar
While it might not be one of Kendrick's better known or loved songs, it's an excellent deep cut to pop on a hip hop playlist for a poker night, because there's a chance that quite a few of the players might not be familiar with it.
It was originally recorded for To Pimp A Butterfly, but ended up on the cutting room floor, which is a shame as it showcases his lyrical dexterity and depth, while also featuring the ethereal vocals of Emily Main to undercut the taught aggression of Lamar's delivery.
In this case gambling is used as a metaphor for a relationship, and the all-or-nothing feeling that comes with betting on a connection with another human is definitely in the same ballpark as going all-in on a hand of poker.
Of course your guests might not be paying attention to the subtleties of meaning in the song, so it's a good job that it hits hard musically. Just be aware that you might have a tough time tracking down this leaked track; it crops up on YouTube, but there's no guarantee how long it will stay live before being axed.
Save That Money – Lil Dicky
Rapper, comedian and actor Lil Dicky has become a staple of both the hip hop scene and the celebrity circuit in the last few years, but back when his debut album hit in 2015 he had a lot to prove, and Save That Money was one of the songs that helped him to set out his stall for a mainstream audience.
Obviously the theme here is holding onto money rather than gambling it away in a game of poker, but perhaps playing it will act as a little reminder for players to not bet what they aren't prepared to lose. And of course you can still have a frugal outlook on life while saving money to spend on things you enjoy, like poker nights with pals.
Whatever the case, it's a catchy comedy rap track with a great hook from Fetty Wap and a hilariously truncated featured verse from Rich Homie Quan that'll be an entertaining interlude in your playlist of more legitimate hip hop.
It Was A Good Day – Ice Cube
From the new school to the old school, Ice Cube's classic of the 90s West Coast scene has become incredibly nostalgic for anyone who remembers it from the first time around. And even if you don't, it makes a good jam for a poker night thanks to its general chilled vibe as well as the specific mention it makes of shooting craps with friends and taking their money.
So there you have it; a few choices to get your poker night playlist off to a flying start. Why not build the rest of it around these and see where you get to?
© 2023, Seth "Digital Crates" Barmash. All rights reserved.