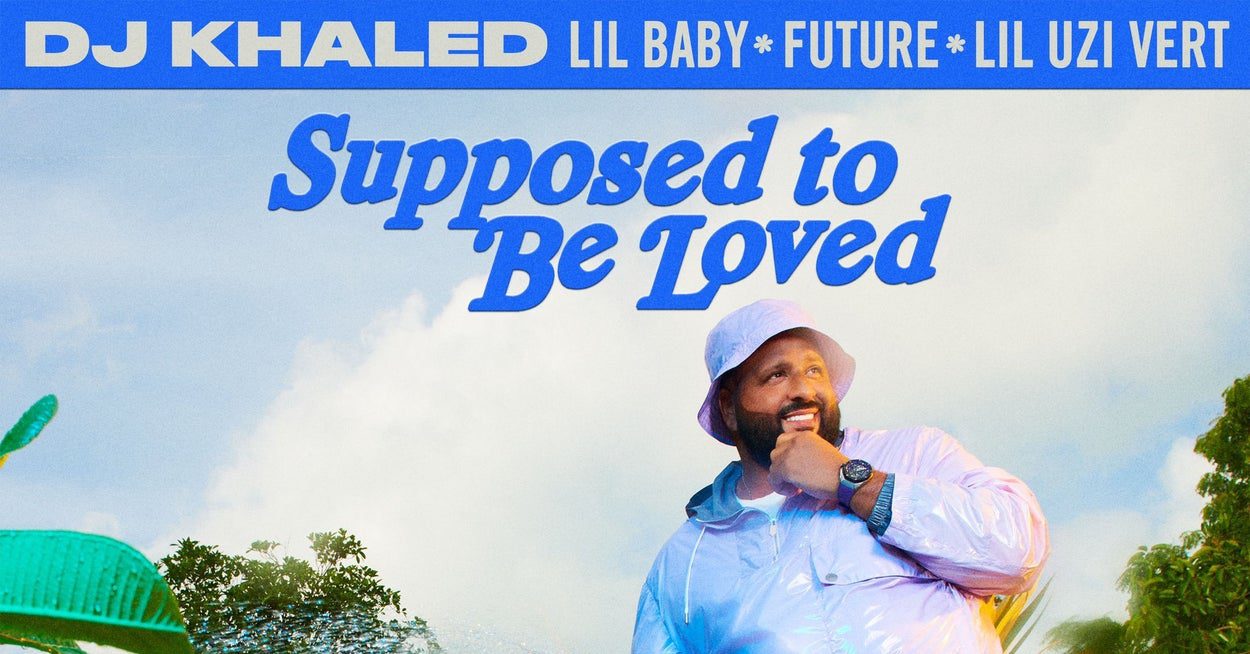 Lil Baby, Lil Uzi Vert, and Future Assemble for DJ Khaled's "Supposed to Be Loved"
DJ Khaled has another album on the way soon and he's offered up a taste of what's to come with "Supposed to Be Loved" featuring Lil Baby, Future, and Lil Uzi Vert.
The song is Lil Baby's sixth collaboration with Khaled, Future's 18th, and Lil Uzi Vert's first.
Ahead of the release of "Supposed to Be Loved," Khaled announced his album Til Next Time with an extravagant trailer. "Success ain't easy, you gotta want it. You gotta want it so bad that you're willing to put everything on the line, even if you gotta risk your own life," the 47-year-old opens the trailer, which features appearances from his children. "That's how bad you gotta want it. Forget just wanting it—you gotta work."
The clip isn't heavy on new music, but it does see Khaled swimming, getting a massage, and hitting a hole-in-one. Til Next Time will be the first release through Khaled's new joint venture We the Best Music Group/Def Jam Recordings.
"The day I decide to walk away from the game you're gonna know that very moment that you were witnessing the greatest to ever do it," he wrote alongside the trailer. "This ain't goodbye…it's TIL NEXT TIME. Next chapter. Next blessing. Next level. Onward. This is my biggest album. I feel it. The recording process has been UNBELIEVABLE and I can't wait to share it with the world. And remember…I'll always be here if you need me…I'm only a phone call away."