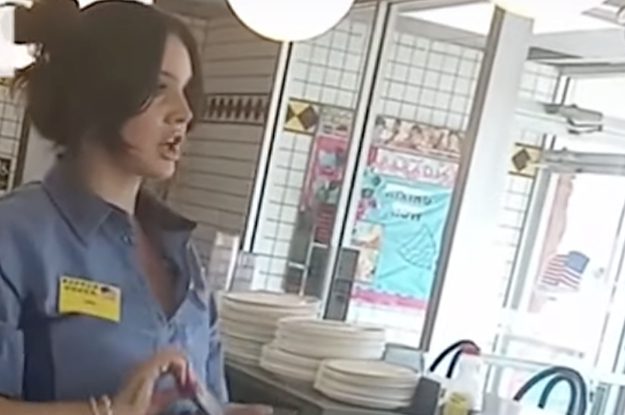 Lana Del Rey Fans React to Singer Being Seen Working at Alabama Waffle House
Lana Del Rey has a new gig that doesn't involve music.
The beloved "Summertime Sadness" vocalist was spotted working as a waitress at a Waffle House location in Florence, Alabama.
Social media posts highlighting the singer's new side hustle went viral as fans and coworkers snapped pictures with the star. Last Thursday, Del Rey was seen working a day shift at the restaurant, seemingly enjoying herself singing to customers, working behind the counter, and posing for photos.