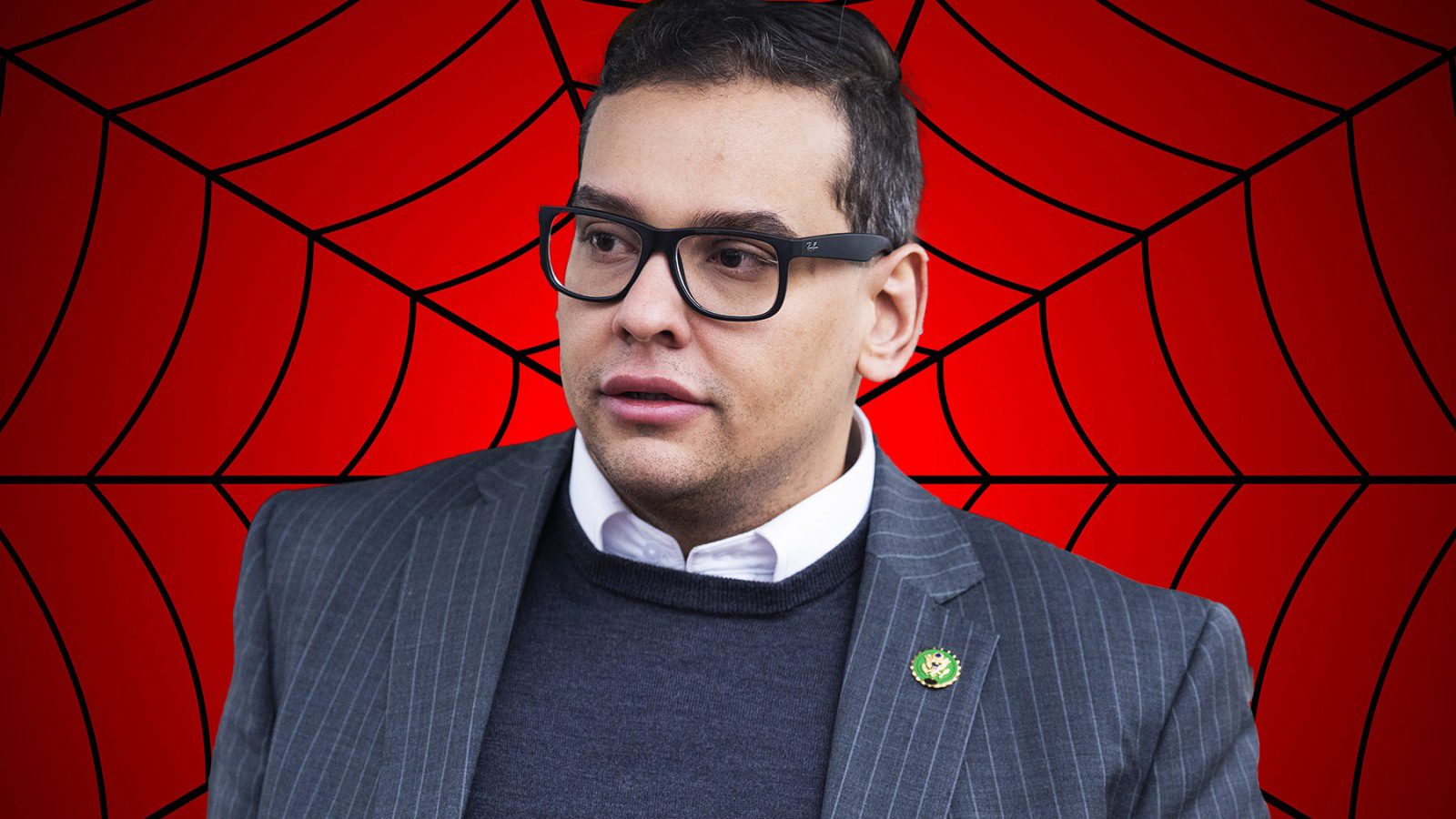 George Santos Reportedly Told Donors He Produced Spider-Man on Broadway
The congressman falsely told prospective donors he produced the infamous flop Spider-Man: Turn Off The Dark, according to Bloomberg
Disgraced Rep. George Santos (R-N.Y.) has been acting out a fantasy life for years, but his latest lie puts him directly in the theater. Sources tell Bloomberg that the Long Island congressman courted donors by falsely claiming he had been a producer on Broadway's disastrous Spider-Man: Turn Off The Dark musical. 
The musical, which made its debut in 2011 and ended its run in 2014, was widely considered a major flop. Why did Santos select that particular show as the basis for his imaginary Broadway career? We don't know. 
At this point, Santos has been caught in so many lies that it's getting hard to make a comprehensive list, let alone keep track of every fib. Claiming he produced Spider-Man isn't the first time the congressman has invented portions of his backstory to court donors. Santos falsely claimed to be a "proud American Jew" in campaign documents sent to prominent Jewish political organizations, and lied that he had family members who survived the Holocaust. 
Spider-Man lead producer Michael Cohl's office told Bloomberg that Santos had never worked as a producer on the show. The publication confirmed that Santos' name never appeared on the show's playbills. 
While Santos is a prolific Karaoke hobbyist, his supposed musical production career would have coincided with a period of time in which he was working at a call center for Dish Network, and then at MetGlobal, a hospitality technology company. 
Santos recused himself from serving on House committees on Tuesday, and with multiple investigations into his conduct, as well a vast majority of his constituents now feeling that he should resign, his future in Congress is murky. But hey, if it doesn't work out, Santos' history of playing invented characters may be just the experience he needs for a pivot to the theater for real.