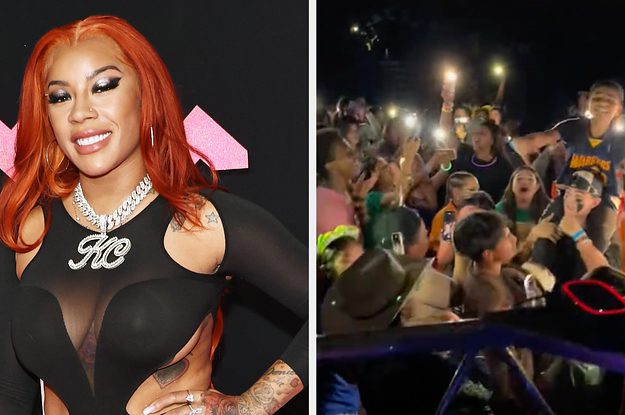 Keyshia Cole Reacts to Video of Middle Schoolers Singing Along to "Love"
It takes a special song to transcend generations and stand the test of time. One of Keyshia Cole's biggest hits is finding new life and a recent viral video just proves it.
Cole's hit "Love" off her album The Way It Is has had fans belting out that iconic chorus since 2005. Now, the heartbreak anthem is experiencing a resurgence in popularity all over again thanks to TikTok featuring the single.
San Diego-based DJ, Brotha Reese, shared a video to his social media accounts from a gig he worked last Friday at a middle school dance and wrote that the children "went crazy" for Cole's hit. The video quickly went viral and inspired a number of responses from the millennials that grew up listening to the song.