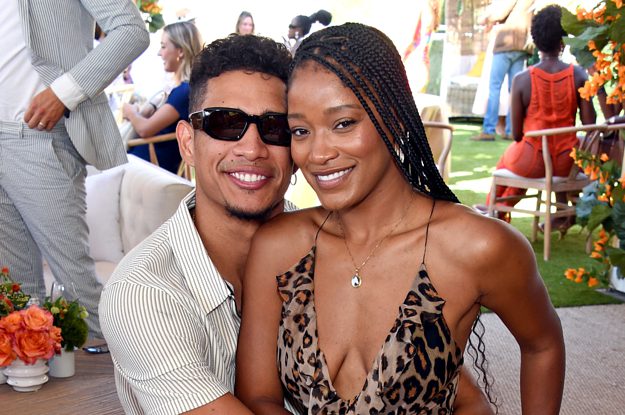 Keke Palmer and Darius Jackson Reunite for Birthday Meal Following Breakup Rumors
Jackson also shared a tweet celebrating Palmer's birthday that read, "Happy Birthday to a one of a kind being. Hoping your 30s brings you many joys & triumphs!"
The footage comes after PEOPLE reported Jackson was allegedly prepared to "move on" from the drama surrounding Keke Palmer and her actions at Usher's Las Vegas residency. Jackson criticized Palmer's outfit at one of the shows and the floodgates opened, with fans dragging him for thinking he had the right to comment on her dress.
Jackson took to Twitter to respond to the claims and stated that he never spoke to anyone nor approved anyone to speak for him about the situation. 
"I haven't spoken to anyone about anything or gave permission to anyone to speak for me..," wrote Jackson on X, formerly know as Twitter. "So all these sites & post about me making any type of statement is false.." The post ended with a meme of Forrest Gump's voice over saying, "And that's all I have to say about that."
Keke Palmer added fuel to the fire when she teamed up with Usher in the music for his new song "Boyfriend." Her appearance in the video had a polarizing reaction among fans.