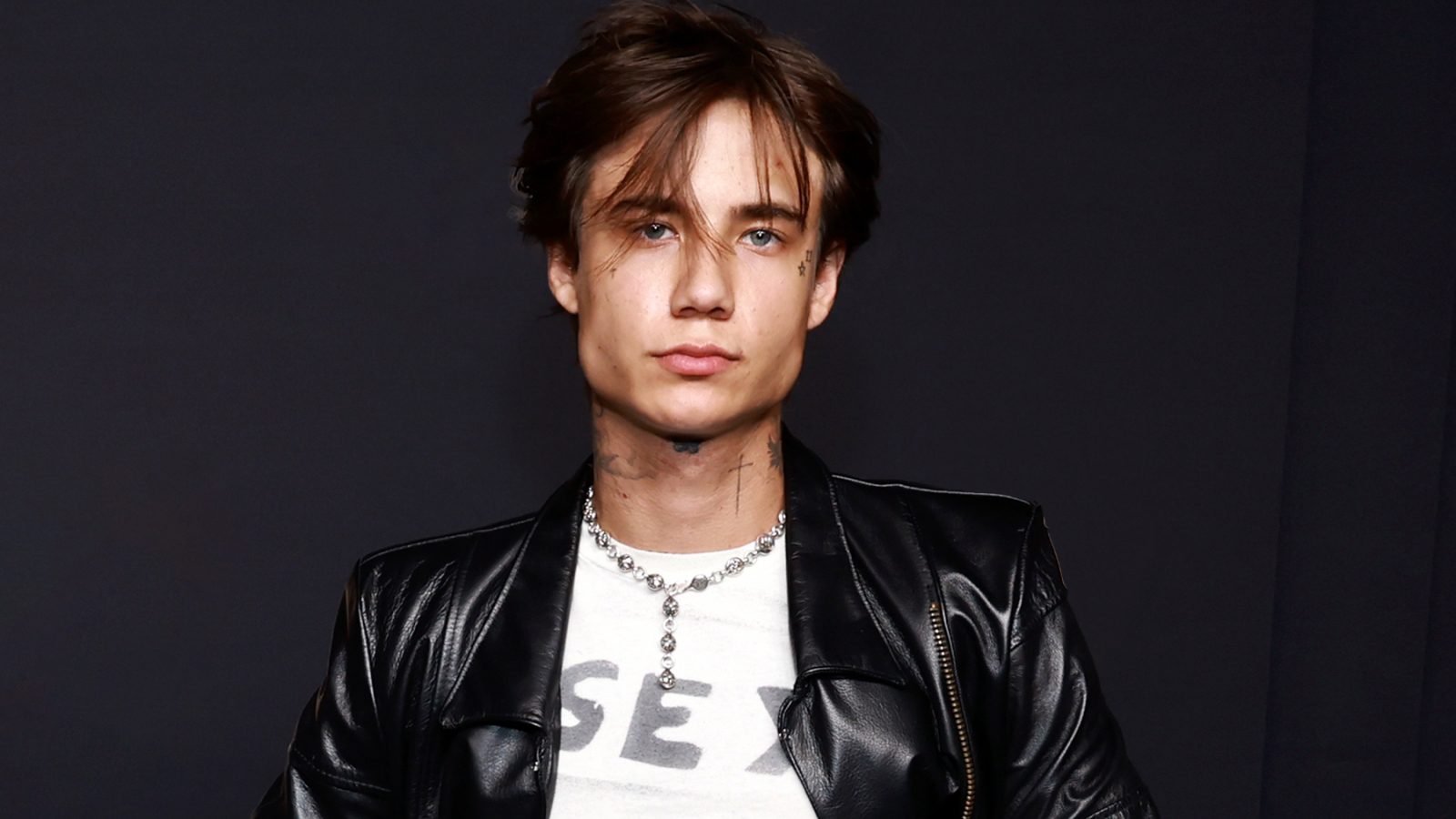 Jaden Hossler Seeking Mental Health Treatment After 'Hardest Time of My Life'
Jaden Hossler is prioritizing his well-being. In a statement to fans, the TikTok star and musician, who performs under the stage name Jxdn, said he is taking time away from the spotlight to seek treatment to address his mental health after the "excruciating lows" of the last year.
Hossler started his note by saying he originally did not want to discuss his issues online but decided to in order to show how "real life is far more humbling" than what he and others present on social media.
"This past year has been by far the hardest time of my life. I am not denying the highs that have come as well but there have been countless and excruciating lows, and it's all finally catching up to me," he wrote, adding that he'll "take my own advice" and will put his mental health first.
"I'm taking time away to seek treatment to finally and hopefully get my mental health to where it needs to be. I need a mental reset. I want to renew my mind," he wrote. "I feel as if I have hit a wall where it is starting to affect the simplest most basic parts of my life. All I want in life is to create moments and music that heal and provide safety for people in a world that is so fake and unsafe, but in order to do that I need to make sure that I'm in the right state both physically and mentally, and right now."
Hossler said his song "Elevated Heartbreak" will still release on Friday, explaining that the tracked served as a "form of therapy" for him. Hossler ended his note by saying he was informing fans so they're "not confused with my absence."
"Most importantly, I want to inspire people to get the help they truly deserve. I have let fear keep me from helping myself," he wrote. "You don't have to wait until it's 'too late' to get help. Because it never is."
"I am trusting my gut that this will put me in the best possible position to be who I want to be, feel how I want to feel, and go where I want to go," he ended his note.
The new statement comes more than a month after he concluded his I Hope This Never Ends Tour in Mexico City in late April. He also released his collaboration "Lifeline" with Illenium around that time.
Last summer, Hossler dropped songs "Beautiful Boy" and "Even in the Dark," which detailed his grief and trauma following the tragic death of his friend Cooper Noriega. Noriega died of an accidental drug overdose in late 2022. He would turn 21 this year.
"All I'm trying to do is allow people to feel like they're not alone in their feelings — and there's so many vast feelings, that's why I didn't want to tie it down to just one specific emotion or idea," he told Billboard about the pair of songs at the time. "I was really trying, even though it's only two songs, to create a world. I hope to one day add on, but this is exactly what it needs to be for now. And Cooper's really blessed me with the peace of knowing that."