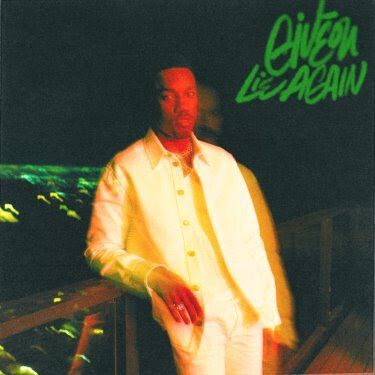 GRAMMY-nominated R&B star GIVĒON returns with the soulful ballad "Lie Again," the second offering from his highly anticipated debut album. Listen HERE via Not So Fast/Epic Records. The Long Beach singer's first new song of 2022 was produced by Don Mills (J. Cole, Juice WRLD, Alessia Cara. "Lie Again" is accompanied by a music video directed by Adrian Martinez. Watch it HERE.
A slow-burning ballad, "Lie Again" showcases GIVĒON's masterful vocal control and emotional storytelling. In this song, he sings directly to his lover, pleading that they lie to him so he doesn't have to think about the harsh reality. "Don't tell me baby, I've heard enough," he sighs over dreamy guitars. "I told you I don't want the truth." It's the kind of raw, relatable sentiment that made 2020's "Heartbreak Anniversary" a triple-platinum hit.
"'Lie Again' is a story about the internal war with oneself, battling the acceptance of the ugly truth, and the refusal to embrace the ghosts of your lover's past," GIVĒON says of his new song. "Detailing the complexities of overlooking red flags to remain blissfully ignorant in the name of love."
Last September, GIVĒON shared "For Tonight," the lead single of his forthcoming debut LP which is now RIAA certified Gold. The song was praised by outlets such as Complex and Rolling Stone on its way to amassing more than 160 million streams worldwide. Earlier this month, GIVĒON released a live version of "For Tonight" as part of the VEVO LIFT performance series. That followed his appearance at the 64th Annual Grammy Awards where GIVĒON joined Justin Bieber and Daniel Caesar for a smooth, jam session-style performance of their chart-topping hit "Peaches."
GIVĒON also recently announced his forthcoming "FROM THE FIVE SIX TWO" European tour dates starting in Amsterdam on May 31. Tickets are available at www.giveonofficial.com. With "For Tonight" and "Lie Again" GIVĒON offers another tantalizing taste of those shows and his debut album, further cementing his status as one of modern R&B's great storytellers.