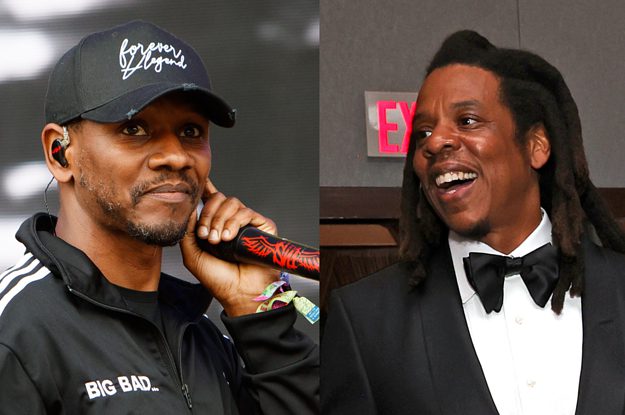 Giggs Recalls Hearing Jay-Z's "God Did" Shout Out for First Time
Giggs then shared that he was in Disney World with his family when he got the call from Guru about Hov mentioning him in the song. Rory revealed that he was in the studio right next to Guru when the phone call happened, which had Giggs taken aback. 
"The irony, I'm in fucking some magical place, and then mans calling me with the Hov thing," he said. "So he's playing it acapella, and then he's like, 'I see a lot of Hov in Giggs,' I was just quiet like, 'Ohh shit, that's mad.' It's crazy, and then he said, 'Yeah, man, don't tell anyone.' I was like, 'Ok.'"
It also wasn't the first time Jay-Z saluted Giggs in music form. In November 2017, Hov remixed Drake's "More Life" and Giggs' underground classic "KMT" while on stage in Toronto for his 4:44 tour.