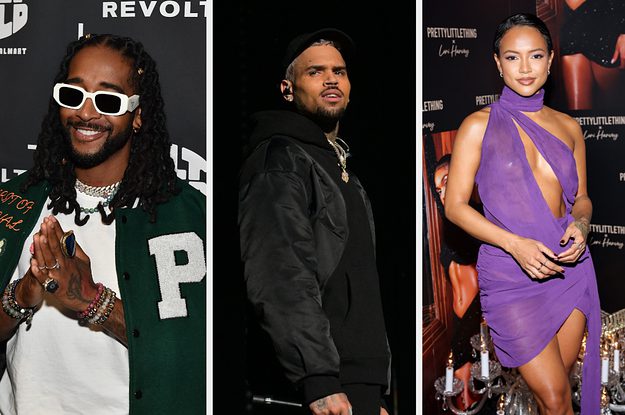 Chris Brown Appears to Respond to Omarion Saying He and Karrueche Were 'Almost a Thing': 'Reaching for the Starz'
Chris Brown has doubts that ex-girlfriend Karrueche Tran and Omarion nearly dated before he came into the picture.
Earlier this week, the former B2K member, 38, chatted with Hollywood Unlocked's Jason Lee, who was interested in Brown and Omarion once sharing the same harem.
"Me, Chris Brown and Omarion — y'all were brothers. One night, they say, 'Bring all these girls.' So I brought all these girls, and one of the girls was Karrueche. Do you remember that? Y'all were kind of feeling each other," Lee said.
"Yeah, that's true. That's true," Omarion admitted.
"I thought y'all were gonna be a thing," Lee continued. "And then she was on Media Take Out with Chris. And you never said anything! What?! If I was you I would've!"
Omarion jokingly responded, also name-dropping the title of his 2022 memoir: "Come on now! You got to be unbothered," he said.