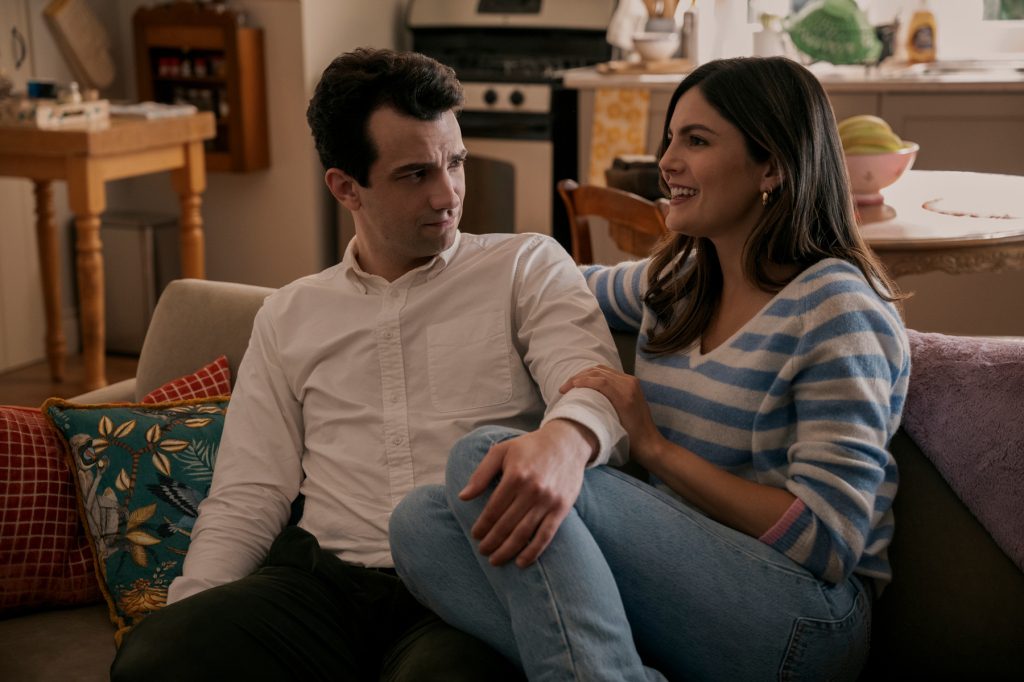 'FUBAR' Gives Arnold Schwarzenegger His Most Fun Role in Years
You probably didn't notice, but earlier this year, CBS launched a TV adaptation of True Lies, the 1994 James Cameron-directed action comedy that starred Arnold Schwarzenegger and Jamie Lee Curtis as, respectively, a master spy and the civilian wife who is shocked to discover what her husband really does for a living. The TV show, starring Steve Howey from Shameless and Ginger Gonzaga from She-Hulk in the Arnold and Jamie Lee roles, aired 13 episodes to very little fanfare before being canceled a few weeks ago.
Now comes Netflix's FUBAR, which on the one hand is an unofficial True Lies remake, only focusing on a father and daughter rather than a husband and wife, and on the other hand stars Arnold freaking Schwarzenegger himself. It's a knock-off featuring the star of the genuine article(*). Even though it's frequently lazy and always cheap-looking, Schwarzenegger's presence alone, plus a literal leaning into the whole Dad TV concept, means it's likely to be much more successful than the official version that fizzled on CBS.
(*) This happens occasionally. See also Sean Connery returning to play 007 in 1983's Never Say Never Again, essentially a remake of Connery's Thunderball, which was made outside the auspices of the regular movies due to a complicated legal decision. And there, they were at least able to call the character James Bond.  
Schwarzenegger, playing about a decade younger than his 75 years, is Luke Brunner, a CIA legend looking forward to enjoying retirement and a chance to reconcile with ex-wife Tally (Fabiana Udenio) after his constant lying over his double life chased her away. Before he can put away his gun for good, though, Luke has to handle one final mission, involving Boro Polonia (Gabriel Luna from The Last of Us), the now-grown son of a terrorist Luke killed early in his career. And working undercover in Boro's operation is none other than Luke's daughter Emma (Monica Barbaro from Top Gun: Maverick), who he thought worked for a non-profit, just like she and Tally thought he was a gym equipment salesman. Boro escapes, and soon Luke's one last job turns into a series of last jobs, this time working alongside Emma, each of them uncomfortable with the blurring of the line between work and family.
The tone is to the lighter end of the Dad TV range — much more Burn Notice than Bosch — with Arnold of course being asked to deliver lots of corny one-liners (after tasering a man, he quips, "You seem to be shocked to see me!"), and lots of bickering between father, daughter, and members of their support team, including Emma's "Uncle Barry" (Milan Cater), whose heart condition prevents him from doing field work; professionally handsome linguistics expert Aldon (Travis Van Winkle); and sniper Roo (Fortune Feimster). Some of this is amusing, like CIA psychologist Dr. Pfeiffer (Scott Thompson from The Kids in the Hall) mediating the Brunner family dispute by having Luke and Emma role play using elaborate Muppet versions of each other. But to paraphrase Perd Hapley, a lot of it is Arnold self-parody that only has the cadence of a joke, like a running gag where Luke dislikes the idea of Emma getting engaged to the geeky Carter (Jay Baruchel). (It's like the old Simpsons bit about Schwarzenegger pastiche Rainier Wolfcastle starring in a movie called Help, My Son Is A Nerd!)
Yet for all the forced, frequently retrograde schtick — including a deeply awkward episode guest-starring Schwarzenegger's True Lies sidekick Tom Arnold, about how torture can be both amusing and necessary under the proper circumstances — the nostalgic pull of seeing him back in this light comedy-action mode is still there. He has more or less joined a mediocre Arnold Schwarzenegger cover band that can't quite stay on key, but it's hard not to occasionally smile at seeing him still trying to play the hits at his age. Given his star power, the deliberately old-school, unchallenging nature of the storytelling, and the fact that Netflix has had some big hits of late in this general territory like The Night Agent and The Diplomat, and FUBAR seems poised to join them. (Though both are much better than it.)
True Lies without Arnold Schwarzengger doesn't have much point. Arnold doing a True Lies riff without the title, though? It's not hard to understand why FUBAR is streaming now, even if the show doesn't explain why it's called FUBAR until the very last moment of its season finale.
I've seen all eight episodes of FUBAR Season One.