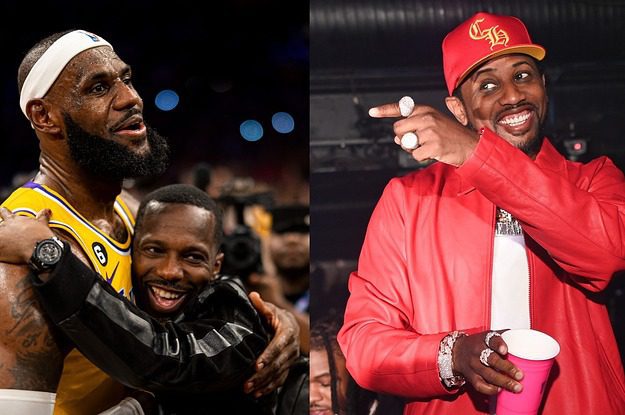 Fabolous Responds to Video Crediting Him With Indirectly Bringing LeBron and Rich Paul Together as Partners
LeBron James and Rich Paul owe their two-decade-plus business relationship to the music video for the Fabolous and Tamia song "So Into You."
The Instagram account branavaaaaaa posted a video in April detailing how LeBron and Paul first crossed paths at the Akron-Canton Airport in 2002. An ESPN profile about the Klutch Sports Group founder provided greater detail about their interaction.
A 17-year-old James and a few friends were making their way to the gate to board a flight to Atlanta for the 2002 Final Four when he spotted Paul in a Warren Moon Oilers authentic throwback jersey. Since throwbacks were incredibly popular at the time, LeBron's attire consisted of a Michael Vick Falcons replica jersey.
James not only noticed that Paul's jersey was authentic, but the four-time NBA MVP was also captivated by the fact that it was an Oilers throwback, similar to the one that he saw Fabolous wearing in the "So Into You" music video. Fab was rocking an Earl Campbell jersey.