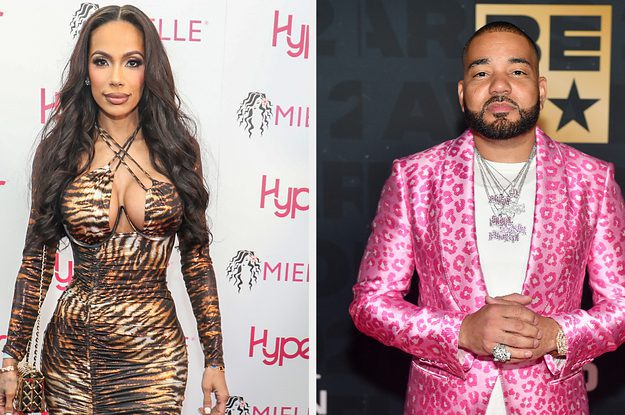 Erica Mena Says She Didn't Know DJ Envy Was Married Until His Wife Called Her
She continued, "I knew about the kids, and it was always told to me [that she was] his kid's mother, never wife. And I didn't get that realization until I got a phone call from the wife."
DJ Envy allegedly portrayed himself as single and showered Erica with gifts and attention, which left her in the dark. "I'm over here—I have never been in this situation. Here's this man that's been doting over me, showering me, you know? I'm starting to fall for him, I spent a lot of time with him. This man flew me and all my friends to Miami; we were living our best lives up and down New York City, holding hands. We were very public," Mena added.
After Casey discovered the affair, communication between Mena and DJ Envy abruptly stopped. However, he publicly blamed her for the affair on The Breakfast Club, which left Mena perplexed since she wasn't aware of his marriage. In early 2013, the radio DJ admitted to his Breakfast Club listeners that he had an affair and called Casey to apologize publicly on the air.
"A couple of days later, I'm getting blown up. 'Envy's on-air dogging you out.' [He said] something to the effect of how he cheated with someone that was beneath him, that whole stuff. So when that happened, I was like: okay. So this is what he's doing? He's trying to save half of everything.' I get it. But why run me through the mud when you knew I didn't know?"
Mena's comments come at a difficult time for both her and DJ Envy. Mena was recently fired from Love & Hip Hop: Atlanta for making racist comments against her castmate Spice in an episode that aired last month. 
DJ Envy, whose legal name is RaaShaun Casey, is wrapped up in a real estate scandal after his business partner, Cesar Pina, was arrested for an alleged fraud scheme last weekend. Envy has yet to be charged for any crimes. 
Watch Erica Mena's full interview below.