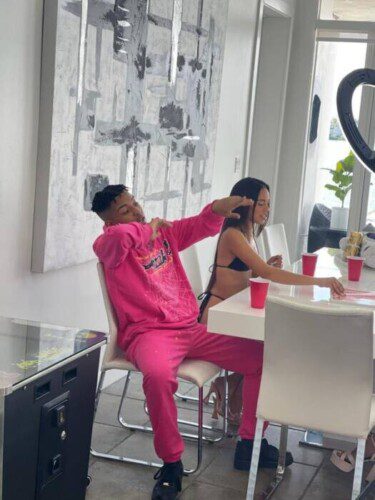 Miami Rapper Cashly Makes Waves in the Music Industry
Miami rapper Cashly, also known as Jorge Luis Rodriguez Jr., is quickly making a name for himself in the music industry. Despite his young age, Cashly has already gained a large following with his unique style and powerful lyrics.
Born on April 1, 2005, Cashly is a self-taught musician who learned how to play music via YouTube, SoundCloud, and iTunes. He began making his own homemade beats and small video clips, uploading them on his YouTube channel and Instagram. His early musical career was jumpstarted with the help of Eddie Bethoven, his first music engineering producer who recorded his first songs.
Cashly's talent and dedication to music are evident in his work. His songs feature introspective lyrics that touch on personal struggles and the challenges of growing up. He has a raw and authentic sound that resonates with his fans.
Despite personal struggles, Cashly has been able to rise above them and accomplish his goals.
With the support of his parents and a growing fanbase, he is a rising star in the rap scene.
Cashly is still attending South Miami High School as a junior, but he is set to graduate next year and continue his education in music engineering. He has taken cooking classes, art classes, and even woodshop, showing his dedication to learning and improving his skills.
Cashly's hard work is paying off. His music has gained him a strong following on social media, and he has been featured on various music blogs and platforms. He has collaborated with other rising artists and producers and has even performed live shows.
With his talent and dedication, Cashly is sure to make a lasting impact on the music industry. His raw and authentic sound has already gained him a devoted fanbase, and we can't wait to see what he will do next.
© 2023, Logan. All rights reserved.