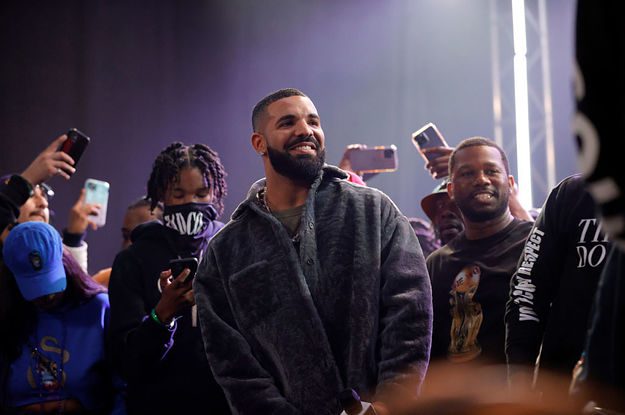 Drake Reacts to Fan Throwing 36L Bra On Stage: 'How Many Letters Does It Go Up To?'
"36L?" Drake asked. "Huh? How many letters does it go up to? What comes after?"
Drake then started counting the number of letters of the alphabet on his hand to better understand how sizes work.
After coming to terms with the bra size, Drake pointed out another one close by.
"There's another one over there that looks big, but we'll talk about it later," he said. "I gotta talk to you first."
After finding the second bra, Drake reiterated his desire to find the mystery woman asking her to step up and say her name.
Before the video cuts, Drake finds a third bra, this one in a size 42H.
Drake's love for bras has been well-documented throughout his tour so far. The fan who previously threw a bra sized 36G at him got an offer from Playboy.