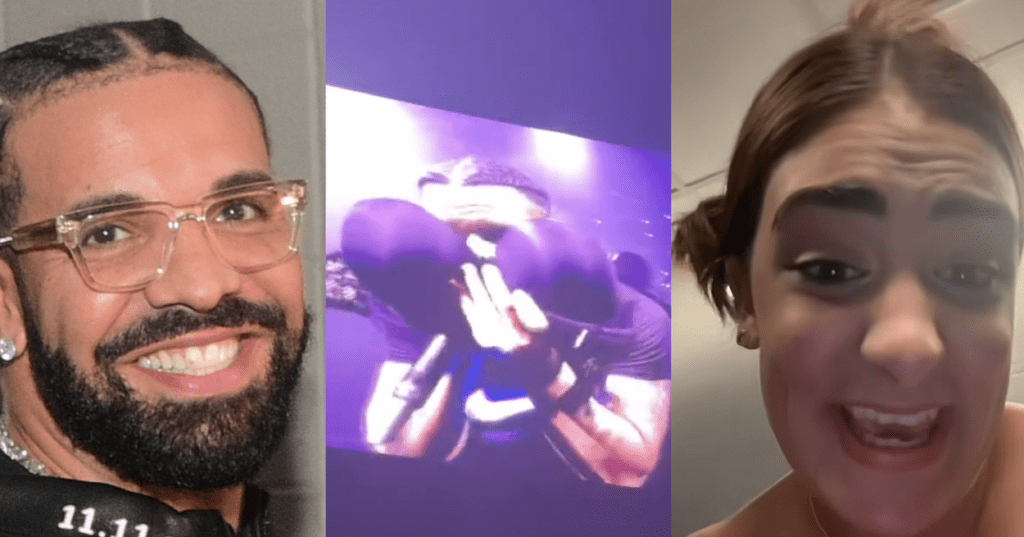 Drake, Here's the Woman Who Threw the 36G Size Bra at You
Drizzy went on to say that he appreciates all breast sizes.
"By the way, we don't discriminate, though," the Her Loss artist told the crown. "Shout out to the girls with the small titties. Shoutout to the girls with little booties, big booties, you know? All races, all faces, all places. Thank you, again, this is perfect."
In other Drake news, the rapper'sThe Really Good Podcast interview with Bobbi Althoff dropped earlier this week. During the discussion, Drake shared his thoughts on marriage.
"I don't know. It seems like a thing of, like, ancient times or something," he said when Althoff asked him why he's yet to have tied the knot with someone. "I think I will eventually. … I don't know, I don't think I can offer somebody what they'd be looking for. Just consistency. I think my life, my work is my priority."