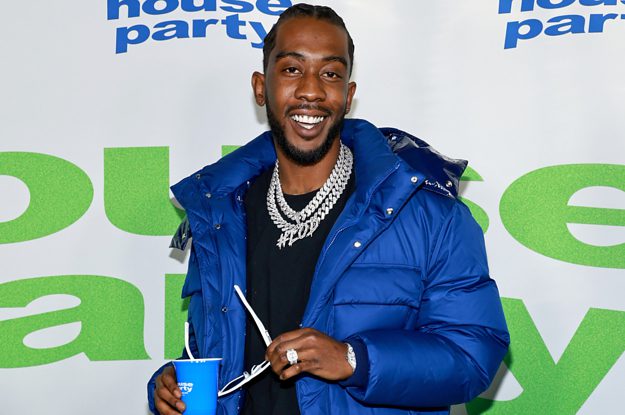 Report: Desiigner's Pretrial Release Could Be Revoked in Indecent Exposure Case Over Alleged Weed Use
Desiigner's pretrial release terms in his widely publicized indecent exposure case may have been broken, per a new report.
TMZ wrote on Thursday that the "Tiimmy Turner" and "Panda" artist's probation officer informed a judge in the case of allegedly admitted weed use. Additionally, this probation officer claims Desiigner skipped a subsequent drug test and hasn't offered verification on required counseling.
Complex has reached out to a rep for Desiigner for comment. This story may be updated.
In April, Desiigner was charged in a federal criminal complaint with indecent exposure on an aircraft after allegedly masturbating during a Delta flight from Tokyo. The U.S. Attorney's Office of the District of Minnesota alleged that Desiigner, real name Sidney Royel Selby III, had "exposed his genitals multiple times" on the flight. During one such alleged exposure, per prosecutors, Desiigner "masturbated."
The indecent exposure on an aircraft charge, a misdemeanor, can result in a sentence of 90 days and a fine of $500.
Desiigner first addressed the allegations in a statement shared to social media that same month, telling fans he had "not been OK" for several months.
"While overseas for a concert I performed at, I had to be admitted in to a hospital, I was not thinking clearly," he said at the time. "They gave me meds, and I had to hop on a plane home. I am ashamed of my actions that happened on that plane."
In the same statement, Desiigner said he was checking himself into a mental health facility. Shortly after telling fans he had since checked in, Desiigner released a sequel to his fan-favorite track "Tiimmy Turner." Per the 26-year-old MC, the song sees him reflecting "on where i've been mentally over the past year."