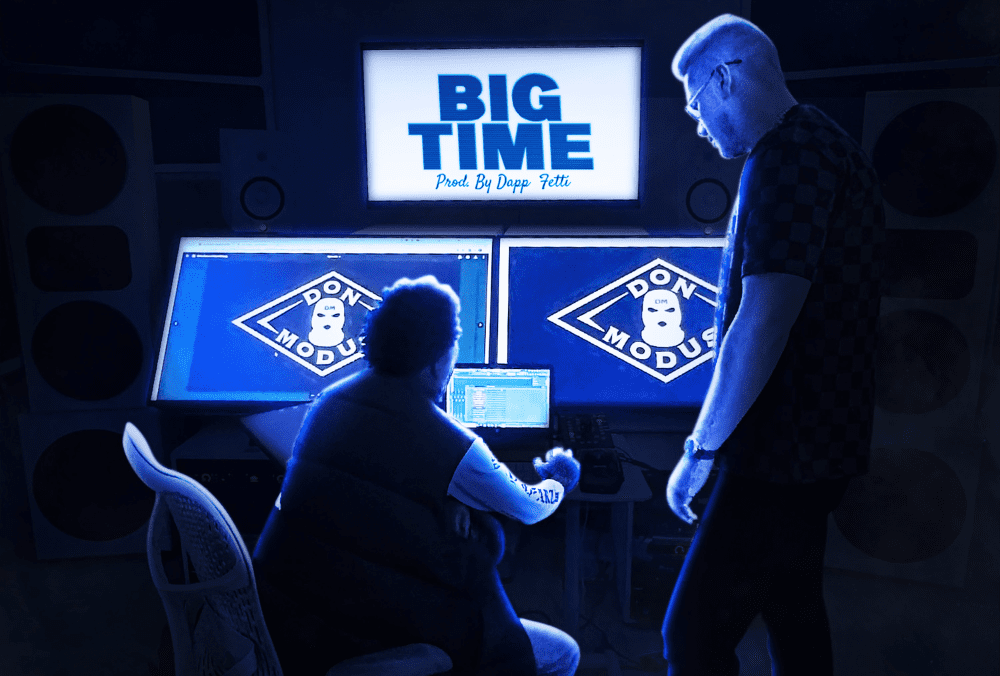 Don Modus Drops "Big Time": A New Banger Produced By Dapp Fetti
NY's talented young Hip Hop artist, Don Modus, shares yet another banger called "Big Time." Building on the success of his previous release, "East 2 West," a collaboration with San Diego artist Iz Sosa, the new single is produced by Dapp Fetti and comes with an accompanying video shot in Atlanta.
Modus gives major props to Fetti for taking "Big Time" to the next level, acknowledging that they make an unbeatable team. With Dapp on the beats and Don handling the audio engineering, they're an unstoppable duo. The rapper also shouts out Fetti for being a genius at incorporating the Memphis sample, which he thought was fire. To give the track some real flavor, they used a gross beat to chop it up and make it stand out from the rest.
"Big Time" was recorded in Don's personal studio, showcasing the rapper's raw delivery and unapologetic flow, with the lyrics: "Coming off the top, my flow raw like I'm Pablo/ trapper and a rapper, women say they love the combo/ Calling me a Angel while my opps yell out diablo' Chip up on my shoulder but I swear this ain't no nacho/Money over hoes yea you know I rep the motto/ Show you how it goes, choose my bro before a thot yo/ All about the family like my last name soprano/ Every move I make, modus gang came with the follow."
Don Modus is on track to becoming a major player in the cutthroat Hip Hop scene. With releases like "Big Time," the rapper is spitting fire and making all the right moves for a killer career. The artist is laser-focused on perfecting his craft and shaking up the industry, with plenty more sick beats and rhymes in the works. His unique style set him apart from the crowd, making him a rising star that Hip Hop heads won't want to sleep on.
Watch the official music video for "Big Time" here:
Listen to "Big Time" on Spotify: