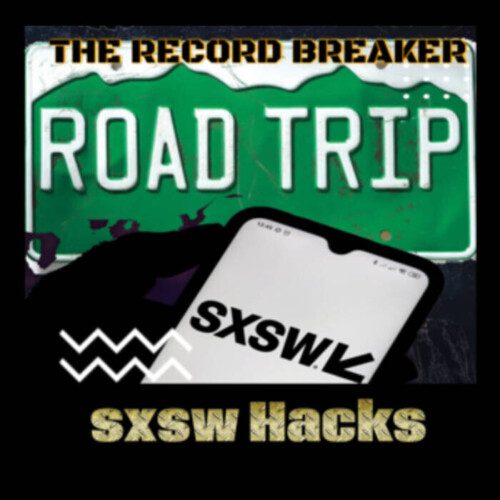 DJ NECTERR Drops New Mixshow SXSW Hacks
The SXSW festival has been a music industry game-changer for years, and DJ NECTERR has been headlining shows there for just as long. In this mixshow, DJ NECTERR gives a behind-the-scenes look at the festival, sharing insider tips and tricks for making the most of SXSW.

SXSW (South by Southwest) is an annual music, film, media and technology festival and conference that takes place in Austin, Texas every March. The festival has been around since 1987 and has grown to become the biggest event of its kind in the world – with over 75,000 attendees from all over the world. The SXSW festival has become a must-attend event for those in the music industry, as it provides an unparalleled opportunity for networking, collaboration, and exposure. Music industry professionals from around the world come to the event to discuss new trends and make deals.  Industry vet DJ NECTERR gives a vivid detailed look at the ins and outs and  how to navigate the SXSW festival in his latest mixshow. The mixshow also features new music from 

2raree, Aye Five, Ay Kay, Zoe Osama, Dyce Payso, TIP, Kevin Gates, D4msloan, Ice Spice, Ashanti Major, Mr Redcarpet and more.



Music is the heart and soul of SXSW. Attendees can expect to see some of the biggest names in music – from the veterans of the music scene to newcomers forging their unique paths. Every year has its own unique mix of genres and trends, and this year is no exception. Thanks to DJ NECTERR's mixshow, attendees can get a taste of what to expect from the festival. Stream the mixshow below.
© 2023, Brxton. All rights reserved.