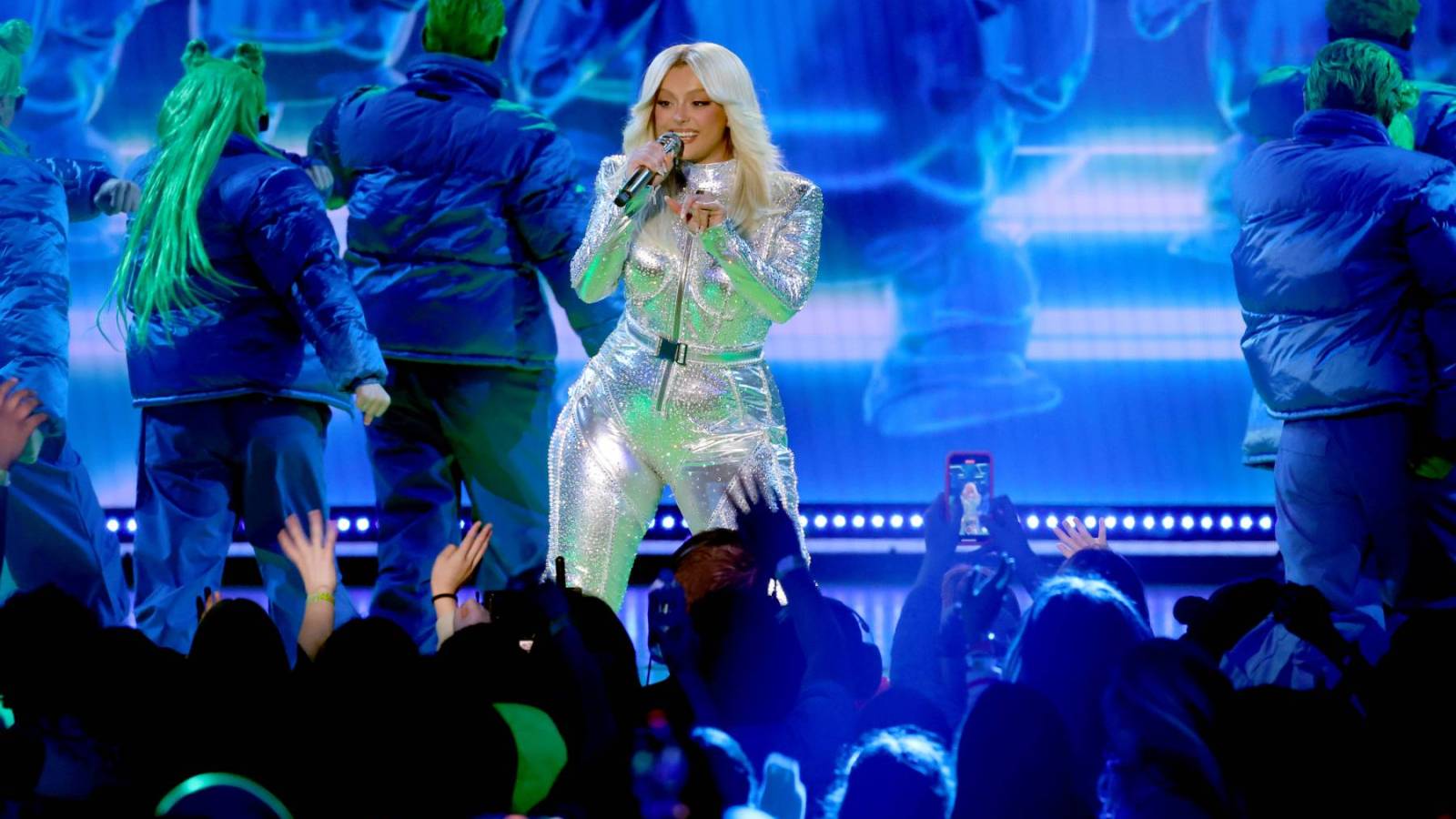 Bebe Rexha Hit in the Face by Thrown Cell Phone at NYC Concert
Bebe Rexha received stitches and a young man was taken into police custody after the singer was nailed in the head by a flying cell phone during her set at New York's Pier 17.
A preliminary investigation by New York City police "determined that a 27-year-old male intentionally threw a cell phone" at the 33-year-old star. Rexha received EMS treatment and was taken to a local hospital. She received stitches, Rolling Stone has learned from a family member.
The alleged assailant, Nicolas Malvagna of New Jersey, was taken into custody and was arraigned on Monday evening. Malvagna has been charged with two counts of assault in the three degree; one count of harassment in the second degree; one count of aggravated harassment in the second degree; and one count of attempted assault in the third degree.
According to the The Manhattan District Attorney's office, Malvagna not only confessed to throwing the phone. He also stated, "I was trying to see if I could hit her with the phone at the end of the show because it would be funny."
The moment the "I'm Good (Blue)" singer was struck by the cell phone projectile was captured and shared to social media by a concert goer.
The incident occurred near the end of Rexha's show, bringing the concert to an abrupt conclusion. On Monday morning, she posted a picture of herself on Instagram with the caption, "I'm good."

The incident is just the latest in a dangerous trend of concert goers throwing objects at stars. The motives of the thrower in this case are not known. But in other contexts, over-exuberant fans have tossed phones at stars, not to hit them, but hoping that they'll get to interact in some way with the star as the phone gets returned. Last November Harry Styles was pelted in the eye after a misguided fan tossed Skittles candy at the stage.
Rexha spoke to Rolling Stone at length in April about her new album. She described a playful relationship with fans on social media, including the relentless lobbying she received to put a song that went viral on TikTok on her latest album. "They bully me a little," she said, "but I love it."
Rexha said at the time that she was looking forward to her first headline tour in six years. "I haven't felt that energy, and I feel like it's so important to be in front of people and performing and connecting," she said. "You can't describe that, and it's just not the same when you listen to it on your computer versus live."
UPDATE June 19th, 11:30 a.m. ET: This story has been updated to include the name of the suspect as well as a response from Rexha.