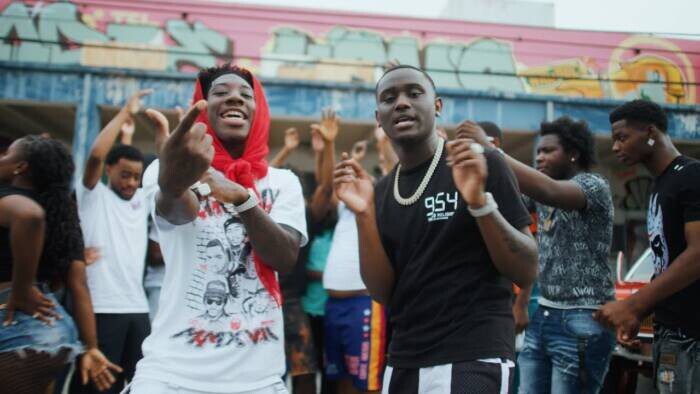 ZAI1K DROPS "DUMP IT DUMMY" FEATURING 2RARE
Zai1k doesn't have to try to go viral, the 17-year-old rapper from Florida just has a knack for making songs that resonate far and wide. Take "Dump It Dummy" featuring Philly club-rap innovator 2Rare. The colorful, energetic track—with a beat by seasoned Florida jook producer Tre Oh Fie—has become a ubiquitous hit in the weeks since he first teased it on TikTok, soundtracking over 1 million videos on the platform and over 4.8 million worldwide streams to date.  Some earlier fans like  Snoop Dogg and Coi Leray have already expressed their love for the song on social media. The Broward County native recently was named YouTube's Trending Artist On The Rise and released the music video to the viral track – watch the KeJuan Blake-directed video here.
Though he's still in high school, Zai has been singing for as long as he can remember. He's spent years refining his sound, dropping more straightforward street-rap projects like his 2021 tape Hard 2 Tell. And earlier this year, he also featured on a remix of Sadie Jean's emotional "WYD Now?"—a sensitive track that demonstrated his wide range. As Zai's confidence grows, he's eager to keep experimenting with new ideas and exploring new genres he's not yet well-versed in. He wants to keep pushing himself because he knows that's what it takes to build lasting greatness. "I always have it in the back of my head that I could lose all this tomorrow. Nothing is forever," he explains. "I've got to be on it."
Stay tuned for much more to come from Zai1k.
Follow Zai1k
Instagram | YouTube