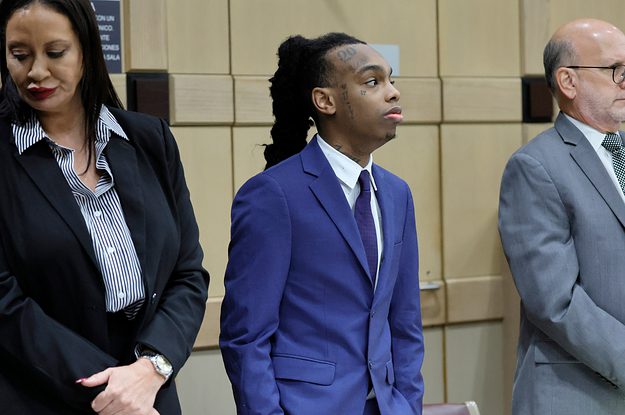 YNW Melly Murder Case: Prosecutors Confirm They Will Retry Following Mistrial
Prosecutors say they plan to try YNW Melly's double murder case again.
The latest development in the extensively covered case follows word last week that a judge had declared a mistrial after the jury was unable to reach a unanimous decision. Melly, who pleaded not guilty to his charges, is alleged to have been responsible for the 2018 shooting deaths of YNW Sakchaser and YNW Juvy.
As first reported by local outlet WTVJ, the Broward County State Attorney's office will be retrying the widely publicized case. When reached for comment by Complex on Tuesday, a spokesperson for the office confirmed that the case will be retried but declined to comment further due to this still being a pending case.
"Let's be clear, calling someone a kid—anything like that—is a play on your sympathy," prosecutor Kristine Bradley said during closing arguments in the trial. "Ladies and gentlemen, you agreed when we sat down for jury selection that sympathy would not come into play, that you would look and base this on the facts and the evidence. Ladies and gentlemen, I submit to you that you have evidence."
The trial, delayed from its original expected start date, began in Florida in June. That same month, Melly's motion for a mistrial was denied. Amid coverage of the court proceedings, YNW Juvy's mother and father both spoke out about the case. The latter, notably, pointed to what he described as a possible motive in the shooting during an interview with Angenette Levy.