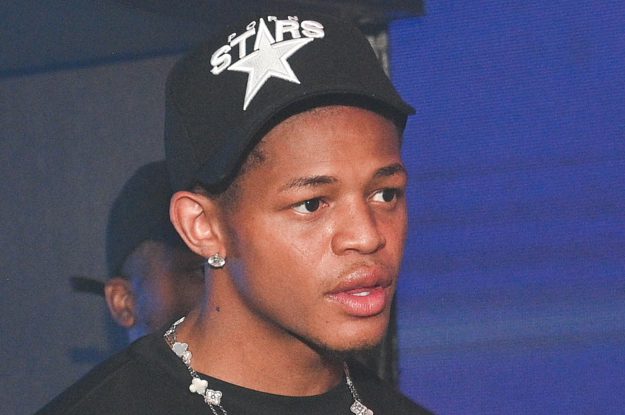 YK Osiris Responds to Barber Claiming He Didn't Pay for His $100 Haircut
YK Osiris has addressed the rumors that he ran out on the bill for a $100 haircut, with the rapper claiming that the barber is lying. 
On Monday, a barber whop goes by the handle @thalegendofficial hopped on Instagram and dragged Osiris for allegedly not paying his tab. The barber claimed the rapper paid for his first haircut with a nice tip included, but things changed when the rapper came in for a quick shape-up, with him allegedly not pay at all.
In an official statement to XXL, YK Osiris called cap on the barber's claim and stated that he did pay the tab. According to YK, the barber is just using his name for clout.
"She got paid," YK Osiris' statement reads. "She just want clout. Give her a lil clout lol."
The story goes that YK Osiris paid $200 for his first cut, and when it was time for a shape-up, he would send the money via Cash App. The barber's diatribe claimed YK Osiris was showing "weirdo activity" throughout the whole ordeal.
"I hate to have to come to the internet with this, but I guess I got to," the barber said. "Y'all know I cut my first celebrity client, YK Osiris, last week. I charged him $150 for the cut, the cut went up, he paid me $200. He tipped me $50. No complaints, but he had hit me up to come line him up last Tuesday."
The barber continued, "I charge him $100 for the lineup. This n***a hit me with the, 'Alright, I'ma Cash App you.' Instantly I was like… I'm like 'I don't think he gonna do me like that.' It's just $100 dollars, it's not $100,000. But he did."