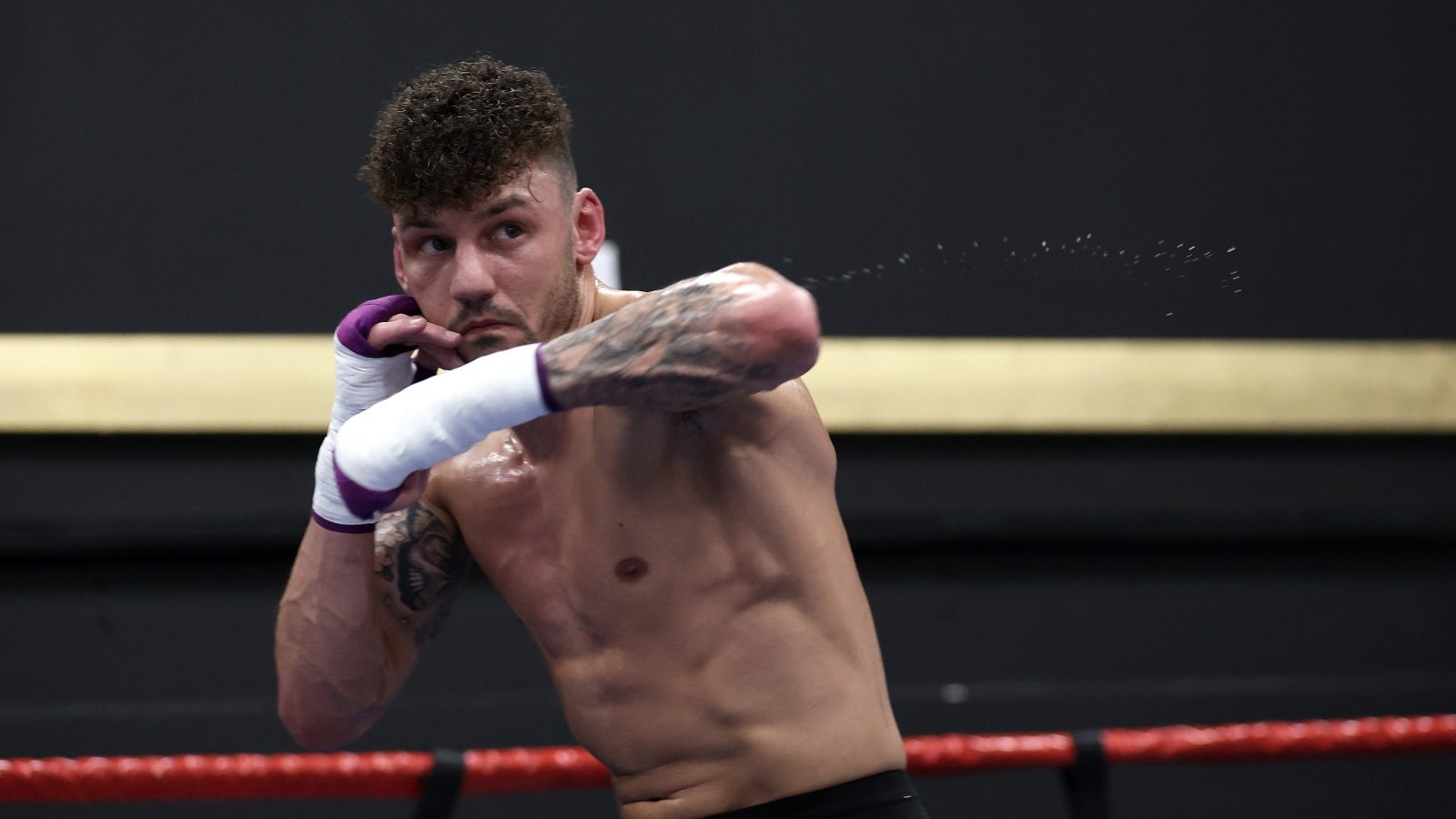 Wood vs. Lara Livestream: How to Watch the Championship Boxing Fight Online
If you purchase an independently reviewed product or service through a link on our website, Rolling Stone may receive an affiliate commission.
After a few months of delay, Leigh Wood will put his WBA world featherweight championship belt on the line today against Mauricio Lara.
The two were originally scheduled to fight back in September, but Wood had to withdraw due to a bicep injury. Now, the fight is back on, with the duo facing off at Wood's home turf in Nottingham, England.
Related: How to Watch UFC Fight Night Online
If you're looking to watch the championship fight live today, read on. Below is a full guide on how to watch Wood vs. Lara online, including details on how to stream Wood vs. Lara on DAZN, as well as fight odds, start time, and undercard.
How to Watch Wood vs. Lara Online: Streaming Guide
Today's championship fight will be shown on DAZN, so you'll need to get a subscription to the sports streaming platform to watch Wood vs. Lara online. Luckily, Wood vs. Lara is not a pay-per-view fight, so if you're already a DAZN subscriber you'll be able to stream Wood vs. Lara for free online.
Don't have a DAZN subscription? Head here to sign up. DAZN costs $24.99 for a month-to-month plan, or $19.99 a month if you agree to be locked in for a year of monthly payments. But, if you already know that you want DAZN for a year, the best option is to pay for the year upfront at $224.99, which breaks down to about $18.75 a month.
Besides letting you watch Wood vs. Lara online today, a DAZN subscription will get you tons of fight livestreams down the road. The streamer regularly offers exclusive coverage of live combat sports, and offers some on-demand content as well. Some big fights on DAZN are offered as PPV events, but you'll still need a subscription to buy those.
Once you're signed up for DAZN, download the app on whatever streaming device you'll be using to watch Wood vs. Lara. The DAZN app is available on just about every device, so you can watch on your laptop, phone, tablet, or TV using a Roku, Firestick, game console, or any other streaming device.
When is Wood vs. Lara? Fight Date, Time
Wood vs. Lara is going down today, Saturday, Feb. 18 at the Motorpoint Arena in Nottingham, England.
The event will begin slightly early for U.S. viewers at 2 p.m. ET / 11 a.m. PT, with Wood and Lara's ringwalks happening around 5:49 p.m. ET / 2:49 p.m. PT.
Wood vs. Lara Odds, Undercard
Although Wood is the champion, Vegas has Lara as the slight favorite for today's fight with odds of -280 against Wood's +210. If those odds are any representation of the fight, it's going to be a close one.
Fighting out of Mexico City, Mauricio Lara has racked up an incredible 28 professional bouts at just 24 years old. Currently ranked by the Transnational Boxing Rankings Board as the world's best active featherweight, Lara has a record of 25-2-1 with an impressive 18 knockouts. He went pro in 2015, and today will be his first shot at a world title.
Wood, on the other hand, has a strikingly similar record of 26-2 with 16 knockouts. The 34-year-old nabbed the vacant WBA title back in February of 2021 after knocking out Reece Mould.
Wood withdrew from the duo's originally-scheduled bout in September, and it seems Lara is suspicious if the British boxer was being honest. "Wood is a chicken. He couldn't prove his injury from when we were supposed to fight last year, he just didn't want to fight," said Lara at a recent sparring session. "But now I guess it's his opportunity to prove himself against me. I am at the very best point in my career at the moment, so he is going to have to bring something special to beat me. He has no exit available this time."
But Wood vs. Lara isn't the only exciting fight happening at Motorpoint today. Before the WBA title battle, we'll see Dalton Smith and Billy Allington face off for the British super featherweight belt, as well as a host of undercard fights. Here's the full Wood vs. Lara fight card:
Leigh Wood vs. Mauricio Lara — Wood's WBA world featherweight title
Dalton Smith vs. Billy Allington — Smith's British super lightweight title
Gary Cully vs. Wilfredo Flores — Lightweights
Cheavon Clarke vs. Israel Duffus — Cruiserweights
Gamal Yafai vs. Diego Alberto Ruiz — Super bantamweights
Aaron Bowen vs. Mathieu Gomes — Middleweights
Junaid Boston vs. Peter Kramer — Light middleweights
Kieron Conway vs. Jorge Silva — Super middleweights
Sam Maxwell vs. Shaun Cooper — Super lightweights