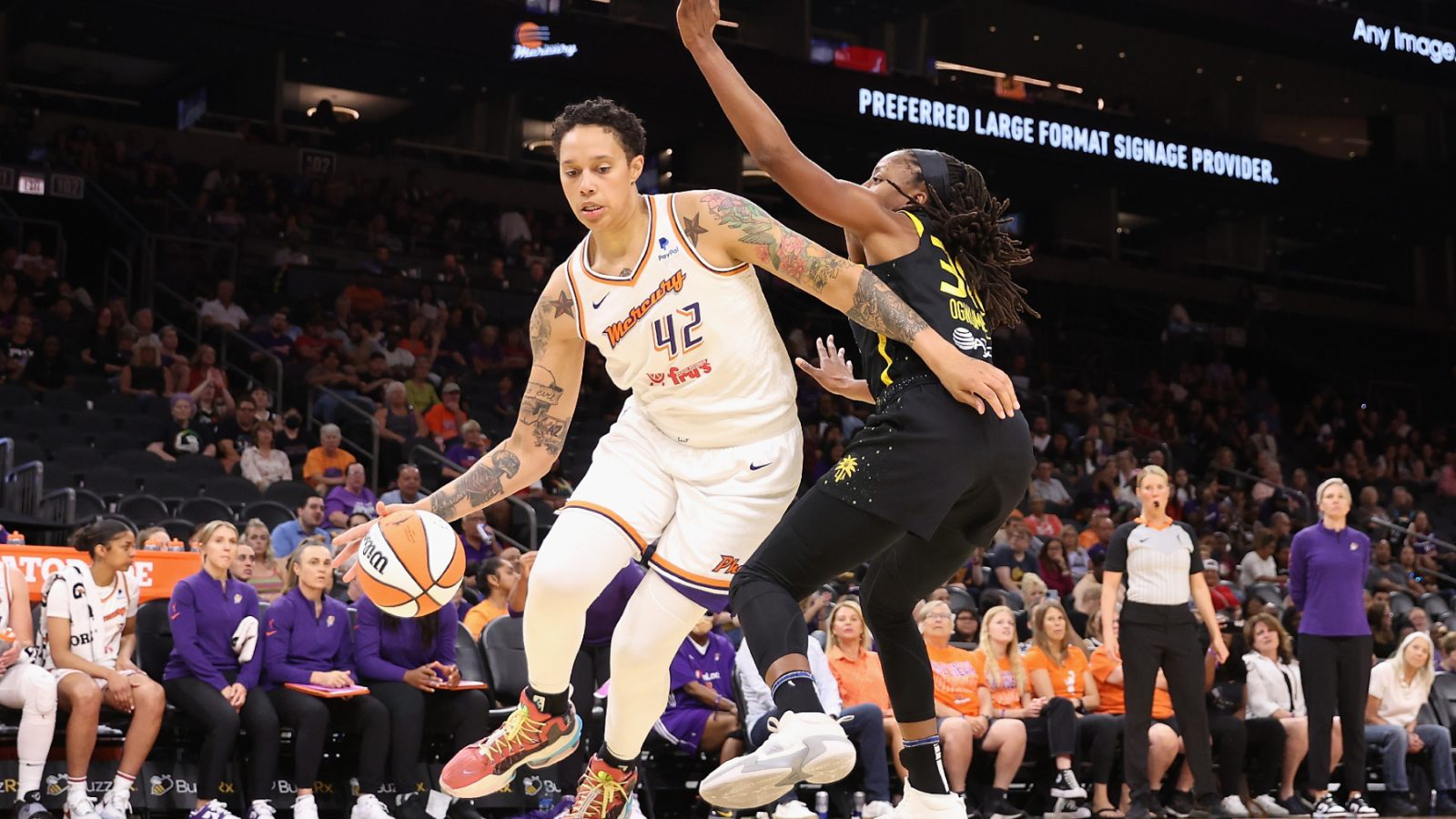 WNBA Livestream: How to Watch the 2023 Women's Basketball Season Online
If you purchase an independently reviewed product or service through a link on our website, Rolling Stone may receive an affiliate commission.
The WNBA is back.
Last season saw the most WNBA viewers in 14 years, and this season's tip-off on May 19 is likely to continue the trend. Two recent events likely played a role in the much-deserved growth of the WNBA fanbase: The first was Mercury star Brittany Griner's 2022 imprisonment in Russia and recent return to the court, and the second was a women's March Madness finale that brought in viewership to rival the NBA playoffs.
But, whether you're one of the WNBA's many new fans or a longtime viewer, you've likely realized that figuring out how to watch WNBA games is no easy task — especially if you don't have cable or satellite.
To help get you streaming the 2023 WNBA season, we've outlined a full guide below on how to stream WNBA games live online this year.
The short answer? We recommend getting a subscription to fuboTV's Elite Plan and Amazon Prime Video. Together, these will let you livestream almost every WNBA game in 2023.
How to Watch WNBA Games Online Without Cable in 2023
This season, broadcasts of WNBA games will be split across eight channels (ESPN, ESPN2, ESPN3, ABC, CBS, CBS Sports Network, ION, and NBA TV) and multiple streaming services, as well as Twitter and Meta Quest. That's a lot to keep track of; here's a full breakdown of where to find all WNBA games this season:
Most Games: fuboTV Elite Plan
Streaming Services With WNBA Games: Paramount+, WNBA League Pass, Amazon Prime Video
Other Streamers: Meta Quest, Twitter
Live TV streaming service fuboTV is the best place to watch most of the WNBA games this season. The streamer's Elite plan gets you access to 200+ channels, including ESPN, ESPN2, ABC, CBS, CBS Sports Network, ION, and NBA TV.
fuboTV's Elite plan starts with a seven-day free trial that you can use to watch WNBA games for free. After the trial, the Elite plan costs $84.99 a month. The plan also comes with 1000 hours of cloud DVR storage, 4K streaming, and the ability to watch on unlimited screens (and 10 on one home internet connection).
2. Stream WNBA Games on Paramount+
WBNA games shown on CBS and CBS Sports Network will be simulcast on CBS's streaming service, Paramount+, but you'll need a Paramount+ Premium subscription to access these live TV simulcasts. Paramount+ Premium costs $9.99 a month or $99.99 a year and starts with a seven-day free trial.
Amazon Prime Video will be livestreaming 21 WNBA games this season, including the Commissioner's Cup Championship Game.
Already have a Prime membership? You'll be able to watch these WNBA games online for free — no additional sign-up required. If you don't have a Prime account, get a full membership — which includes 2-day shipping and other benefits — for $14.99 a month or $139 annually, or sign up for Prime Video à la carte for $8.99 a month.
That's right: This season, 20 WNBA games will be broadcast on Meta Quest VR headsets, viewable in Meta Horizon Worlds and in XTADIUM. Pick up a Meta Quest 2 headset on Amazon here for $350 to watch the games in virtual reality.
2023 WBNA Season Schedule
The 2023 WNBA season tips off on Friday, May 19 with a packed opening weekend of nine games. On July 15 we'll get the WNBA All-Star game, and the Commissioner's Cup Championship will happen a month later on August 15.
Regular season games will wrap up on September 10, followed by the playoffs on September 13. The finals will run no later than October 20.
Head here for the full schedule of upcoming WNBA games this season.