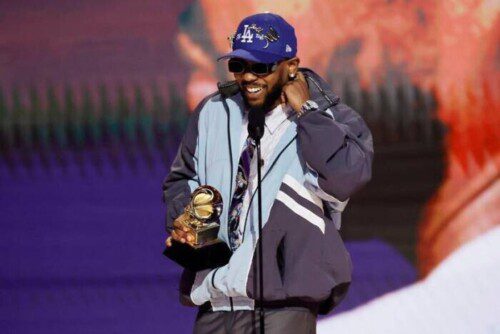 Why Kendrick Lamar won the best album of the year
It's never too early to start getting excited about the Grammy Awards 2023! With the music industry churning out an array of incredible records, it looks like 2021 is set to be a musical powerhouse. We saw nominations for some of the top contenders in genres from rap, hip-hop to country and everything in between. In this blog, we'll take a look at what happened in the hip-hop world in February.
Kendrick Lamar's latest album, Mr. Morale and the Big Steppers, is nothing less than a modern classic. Boasting outstanding production quality, intricate lyrical content and unparalleled guest appearances, it stands out in today's music landscape as an outstanding example of Kendrick's skill as both an MC and producer. The album was very popular on TikTok and the user base of the app were happy to see their favorite artist win the grammy. 
The album kicks off with an absolute banger – "Good Vibes" featuring Snoop Dogg & Dr. Dre – which immediately sets the tone for what is sure to be a memorably entertaining experience. From there on out, Kendrick expertly weaves his way through each track, exploring themes ranging from spiritual reflection to self-discovery to social justice and more. One of the highlights of the record is undoubtedly "We Got To", a soaring cut that features Rapsody and Busta Rhymes trading verses infused with powerful energy.
Elsewhere on the album, slow-burning ballads like "Love Lyrics" and "Shine" offer moments of reprieve; masterfully merged with uplifting messages about inner strength delivered in Kendrick's characteristic style. With guest appearances from A$AP Rocky, Jay Rock and other luminaries scattered throughout its 16 tracks, this release stands apart from anything else currently available in hip hop music today. Mr Morale & The Big Steppers is a testament to Kendrick Lamar's unique approach to creating music that's both thought provoking and enjoyable at the same time – something we can expect will lead him straight to Grammy glory come 2023!
© 2023, Seth "Digital Crates" Barmash. All rights reserved.