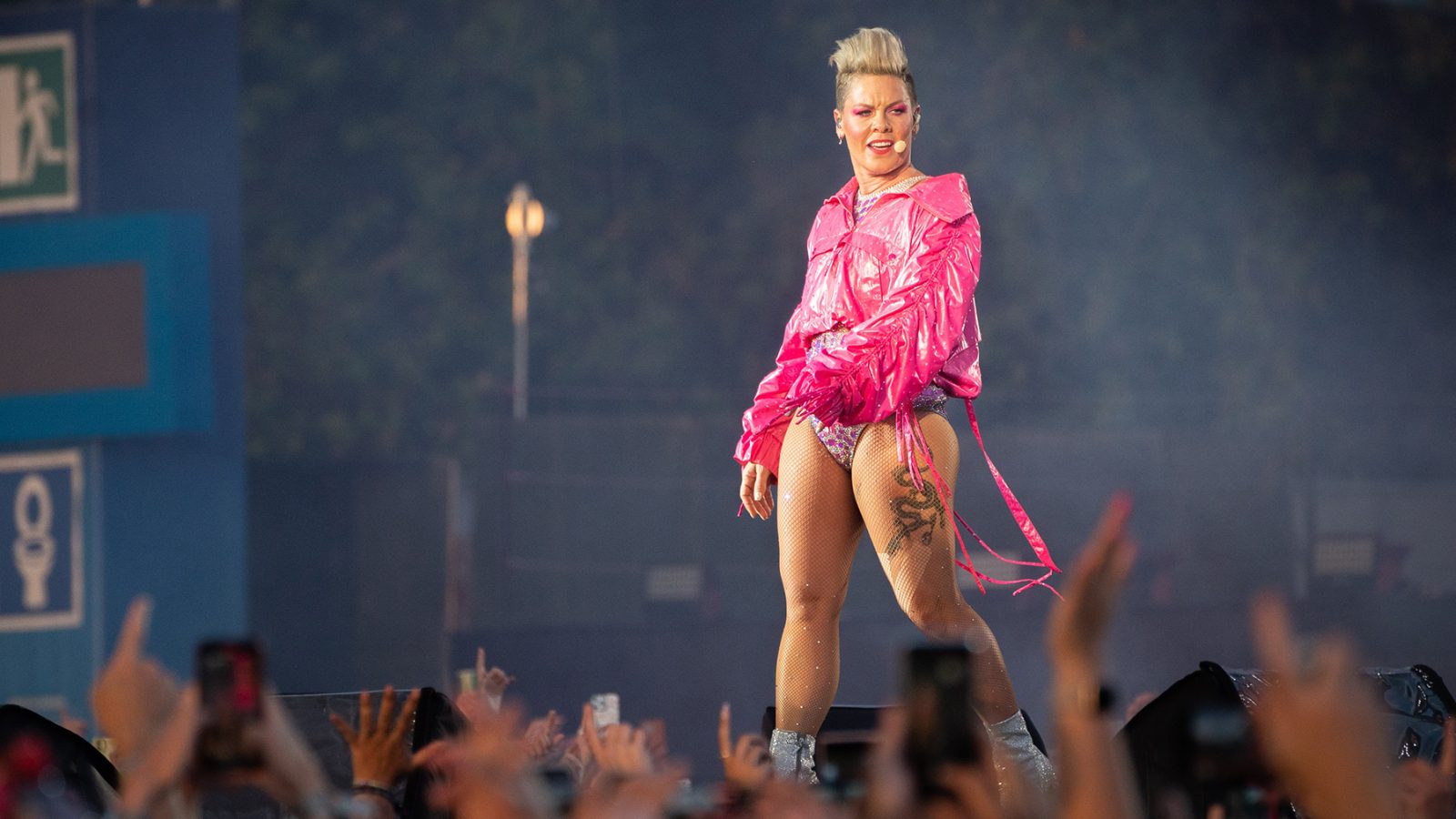 Why Has Everyone Forgotten How to Behave at Concerts?
When a "fan" threw a phone at Bebe Rexha onstage last month, it was just one of many bizarre and unsettling recent instances of misbehavior at concerts. Concertgoers have pelted GloRilla with bottles, invaded Ava Max's stage, and forced Pink to become part of a stranger's grieving process by apparently tossing the ashes of a dead relative onstage. But those incidents are just the most visible sign of a depressing trend: Particularly since the pandemic, people seem to have completely forgotten how to behave at shows.
In the new episode of Rolling Stone Music Now, Tomás Mier and Brittany Spanos join host Brian Hiatt to discuss the rise of concert misbehavior and some of the factors behind it, from main-character syndrome to online clout-chasing to parasocial relationships gone wrong — while also reminding themselves that crowds have almost always had trouble keeping it together at shows. To hear the whole discussion, go here to find the podcast provider of your choice, listen on Apple Podcasts or Spotify, or just press play above.
Elsewhere in the episode, our panel digs into Olivia Rodrigo's excellent new single, "Vampire," and discuss whether the idea that every pop star's new album has to start a new "era," complete with visual transformations, is played out.
Download and subscribe to Rolling Stone's weekly podcast, Rolling Stone Music Now, hosted by Brian Hiatt, on Apple Podcasts or Spotify (or wherever you get your podcasts). Check out six years' worth of episodes in the archive, including in-depth, career-spanning interviews with Bruce Springsteen, Mariah Carey, Halsey, Neil Young, Snoop Dogg, Brandi Carlile, Phoebe Bridgers, Rick Ross, Alicia Keys, the National, Ice Cube, Taylor Hawkins, Willow, Keith Richards, Robert Plant, Dua Lipa, Questlove, Killer Mike, Julian Casablancas, Sheryl Crow, Johnny Marr, Scott Weiland, Liam Gallagher, Alice Cooper, Fleetwood Mac, Elvis Costello, John Legend, Donald Fagen, Charlie Puth, Phil Collins, Justin Townes Earle, Stephen Malkmus, Sebastian Bach, Tom Petty, Eddie Van Halen, Kelly Clarkson, Pete Townshend, Bob Seger, the Zombies, and Gary Clark Jr. Plus, there are dozens of episodes featuring genre-spanning discussions, debates, and explainers with Rolling Stone's critics and reporters.