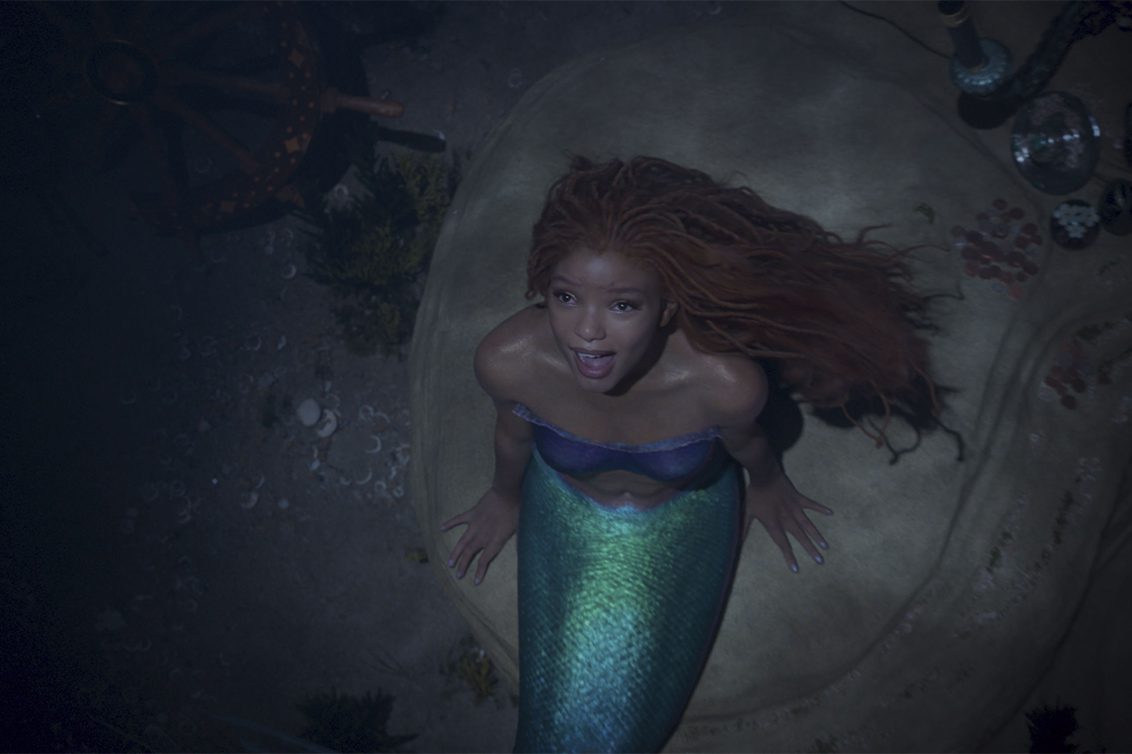 What to Watch This May: 'Guardians of the Galaxy Vol. 3,' 'Fast X,' and 'The Little Mermaid'
The big developments in May: summer movie season kicks off in earnest with new Marvel movies and the latest in a long-running, car-centric franchise, Fast X, while a major streaming service undergoes a name change (or at least a name shortening).
On May 23, HBO Max becomes simply Max, but it will still be home to HBO series. Got that? Good. Because there's plenty to watch on HBO, Max, all the other streaming services and networks and it's a busy month in theaters, too.
Let's start with a series about one of recent history's most embarrassing scandals.
White House Plumbers (HBO Max, May 1)
There's been no shortage of films and series about Watergate since the burglars accidentally left a telltale piece of tape in place and alerted security to their presence. Most play it pretty straight, but this five-part miniseries boasts some series comedy bonafides in its creative team (director David Mandel and writers Alex Gregory and Peter Huyck all worked on Veep, among many other projects). Woody Harrelson and Justin Theroux star as, respectively, Howard Hunt and G. Gordon Liddy, the masterminds (if that's the right word) behind the break-in. Watch it with an HBO Max subscription.
A Small Light (Nat Geo, May 1; Disney+ and Hulu, May 2)
Bel Powley stars in this eight-part miniseries as Miep Gies, the Dutch woman who hid her employer Otto Frank (Liev Schrieber), his family, and others in her apartment during World War II. These included, of course, Anne Frank (Billie Boullet); it was Gies who kept her diary safe during World War II. The series is racking up acclaim ahead of its premiere and, because it will be available on so many sources, should be easy to catch. Watch on Disney+ and Hulu.
Bupkis (Peacock, May 4)
Pete Davidson plays "Pete Davidson" in a new comedy series that draws on the comedian's life and public image. Edie Falco co-stars as Davidson's mother and, in a casting coup, Joe Pesci plays his grandfather. Pesci's role in The Irishman felt like a one-off return from retirement at the time, but this suggests he might be back to stay, at least for the right project. (Maybe he just always wanted to work with Pete Davidson?) Watch with a Peacock subscription.
Unicorns: Warriors Eternal (Adult Swim / HBO Max, May 4)
Fans of Samurai Jack creator Genndy Tartakovsky know his name in the credits is reason enough to tune in. Tartakovsky's latest has its origins in his earliest days at Cartoon Network and concerns a group of warriors reincarnated in the bodies of teenagers who battle the forces of evil in Victorian-era London. Watch on HBO Max.
Silo (Apple TV+, May 5)
Based on a series of novels by Hugh Howey that kicked off with Wool in 2011, this dystopian series is set in a society that's restored some form of civilization within an underground silo. But why they're there and what's outside remain a mystery. Justified's Graham Yost serves as the series' creator and the cast includes Rashida Jones, David Oyelowo, and Tim Robbins. Watch on Apple TV+.
Guardians of the Galaxy Vol. 3 (Theaters, May 5)
One of the first signs that the Marvel Cinematic Universe could work even with lesser-known characters, 2014's Guardians of the Galaxy introduced movie audiences to a group of heroes who weren't exactly household names. Not quite a decade later, Star Lord, Rocket, Gamora, and the rest are as instantly recognizable as any Marvel character. Their time together as a team, however, draws to a close with this third film, which doubles as director James Gunn's Marvel swan song. He's stepping away to run the show over at DC.
Class of '09 (FX and Hulu, May 10)
Last month saw the premiere of Mrs. Davis, which pitted a nun against a (seemingly) all-powerful artificial intelligence. Just as AI plays a more prominent role in day-to-day life, expect the same of entertainment. Set across three timelines, this more grounded in reality eight-episode miniseries stars Kate Mara and Brian Tyree Henry as FBI agents dealing with the impact of AI and other technological developments and the moral quandaries they introduce. Watch on Hulu.
The Muppets Mayhem (Disney+, May 10)
The latest Muppet venture narrows the focus, following the musical adventures of Dr. Tooth and the Electric Mayhem as they try to make it in the modern record industry. Lily Singh starts alongside Animal, Janice, and the others as a junior executive doing her best to rein in the, well, mayhem and the 10-episode series' many guest stars include everyone from Rachel Bloom to "Weird Al" Yankovic to deadmau5. Watch on Disney+.
Crater (Disney+, May 12)
Shortly before being sent away from the lunar colony he calls home, Caleb (Isaiah Russell-Bailey) and a small group of friends set off to explore a mysterious crater that might hold a life-changing secret. Beyond that, Disney has been pretty tight-lipped about the plot of this original film directed by Kyle Patrick Alvarez (The Stanford Prison Experiment), and that just makes it all the more intriguing. Watch with a Disney+ subscription.
The Starling Girl (Theaters, May 12)
Eliza Scanlen stars in this indie drama, a hit at this year's Sundance, as Jem, a teenager in a strict fundamentalist Christian community. Torn between her faith and her desires, her conflict intensifies when she begins spending time with Owen (Lewis Pullman), an older, married youth pastor. The first feature from writer and director Laurel Parmet draws from her own time researching communities similar to the one depicted in the film.
Still: A Michael J. Fox Movie (Apple TV+, May 12)
Another well-liked Sundance premiere, the latest documentary from Davis Guggenheim (An Inconvenient Truth) offers a candid portrait of Michael J. Fox, mostly by using Fox's own words. Guggenheim both interviews Fox and draws from recording sessions for the audiobook of one of his memoirs in a film spanning the actor's childhood through a present he tries not to let be defined by Parkinson's Disease. Watch with an Apple TV+ subscription.
Fast X (Theaters, May 19)
By now new entries in the Fast & Furious franchise don't need much explanation. Ten films in, audiences pretty much know what to expect as Dom Toretto (Vin Diesel) and his crew, sorry, family take on a new adversary (who may or may not end up working with them later in the series). This time it's Jason Momoa as the son of an old foe, but other new additions include Brie Larson and Rita Moreno.
Master Gardener (Theaters, May 19)
The latest film from writer/director Paul Schrader stars Joel Edgerton as Narvel, a horticulturist devoted to his work for his wealthy employer Mrs. Haverhill (Sigourney Weaver). This being a Schrader film, however, that seemingly happy arrangement can't last. Narvel has secrets and his assigned task of teaching Mrs. Haverhill's niece (Quintessa Swindell) his trade stirs the past up again.
Sanctuary (Theaters, May 19)
One of the most talked-about films at last fall's Toronto Film Festival, this two-character drama (or maybe comedy or romance) stars Margaret Qualley and Christopher Abbott as, respectively, a dominatrix named Rebecca and her client, Hal. They enjoy a seemingly mutually satisfying relationship, but it starts to take form when Hal declares his new job means it has to end and Rebecca announces that she has other plans for their future.
White Men Can't Jump (Hulu, May 19)
A remake of Ron Shelton's classic sports movie co-written by Kenya Barris and his black-ish collaborator Doug Hall, this new take on the tale of mismatched basketball hustlers stars Jack Harlow and Sinqua Walls. Teyana Taylor and the late Lance Reddick round out the cast. Watch with a Hulu subscription.
SmartLess: On the Road (HBO Max, May 23)
A podcast hit, SmartLess is driven by little beyond the chemistry of stars and pals Will Arnett, Sean Hayes, and Jason Bateman. This new documentary is, as its subtitle promises, a tour film, following the trio as they take their act in front of live audiences and as they banter while traveling from place to place. Watch with an HBO Max subscription.
American Born Chinese (Disney+, May 24)
Released in 2006, Gene Luen Yang's American Born Chinese, an exploration of Asian-American identity with a mythological twist, quickly became a graphic novel classic. This eight-episode series adapts it, telling the story of Jin (Ben Wang), a teenager whose life changes when he meets a mysterious exchange student from Taiwan. The series also serves as an Everything Everywhere All at Once reunion thanks to a cast that includes Michelle Yeoh, Ke Huy Quan, and Stephanie Hsu. Watch with a Disney+ subscription.
The Clearing (Hulu, May 24)
Inspired by J.P. Pomare's bestseller and the real-life story of The Family, an Australian cult headed by a yoga teacher, this eight-episode series stars Teresa Palmer as a woman driven to confront her past to save others from the cult in which she grew up. Miranda Otto co-stars as her guru-turned-foe. Watch with a Hulu subscription.
Platonic (Apple TV+, May 24)
When Sylvia (Rose Byrne) and Will (Seth Rogen), two old friends, reunite after Will announces he's getting a divorce, trouble follows in this new comedy co-created by Nick Stoller and Francesca Delbanco (Friends From College). It's a series about a reunion that's itself a reunion. Byrne and Rogen co-starred in Neighbors and its sequels, both directed by Stoller. (Carla Gallo, another Neighbors cast member, is also on hand). Those movies were funny, in large part because of Byrne and Rogen's comic chemistry, so this would be worth a look. Watch with an Apple TV+ subscription.
The Little Mermaid (Theaters, May 26)
Disney's campaign of remaking its animated classics as live-action feature films continues with this new take on The Little Mermaid directed by Rob Marshall (Into the Woods). It's not entirely without new stuff, however. Original composer Alan Menken has teamed with Lin-Manual Miranda for some new songs. Halle Bailey and Melissa McCarthy star as, respectively, Ariel and Ursula.
You Hurt My Feelings (Theaters, May 26)
The latest from Nicole Holofcener is in the vein of Walking and Talking, Enough Said, and the other witty, perceptive comedies that made her name (and which have been missed as she's worked on other types of projects). Julia Louis-Dreyfus stars as Beth, a writer who overhears her husband (Tobias Menzies) expressing some misgivings about her latest effort. The rest of the cast is filled with familiar faces like Arian Moayed, Michaela Watkins, David Cross, and Amber Tamblyn.
Reality (HBO Max, May 29)
Based on the acclaimed Tina Satter play Is This a Room, this new film draws directly on the transcripts made from the interrogation of Reality Winner, the former Air Force officer who leaked information about Russian interference in U.S. elections. Sydney Sweeney stars Winner and Satter directs the adaptation herself. Watch with an HBO Max subscription.