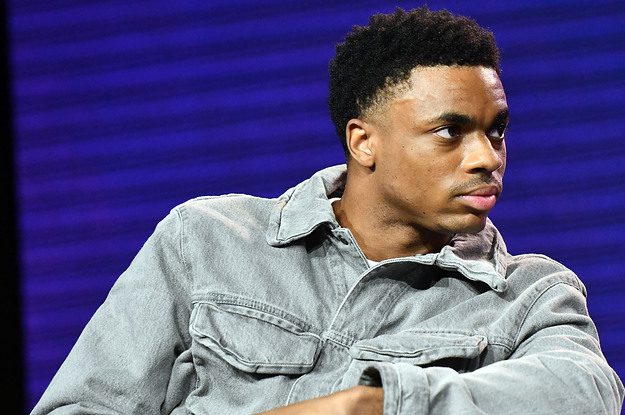 Watch Vince Staples Express His Doubt for Young Rappers' Ability to Perform at Music Festivals
Vince Staples isn't shying away from expressing his doubt regarding up-and-coming rappers' ability to perform at music festivals.
The Long Beach rapper shared his thoughts about the topic during an appearance on the latest episode of Joe Budden's podcast. As far as Vince is concerned, he isn't convinced that young rappers today have their priorities straight when it comes to live performances.
"You can get on a festival stage and embarass yourself," Vince explained around the 1 hour and 50-minute mark of the episode. "Are you making a show to entertain people or are you making a show to boost your ego?"
Vince continued by crediting Chance the Rapper, who he performed alongside with as opening acts for Mac Miller a decade ago.
"You have to create a show that's for people that are passing by," he explained. "I learned a lot about that from Chance. We were on the Mac Miller tour a long time ago. The way he incorporated dancing, Lauryn Hill, and intertwining things that didn't have much to do with him [since he was still relatively unknown at the time] but the fans understood it and he made sure he was entertaining, by the time he got to the bigger stages he was a proven performer."