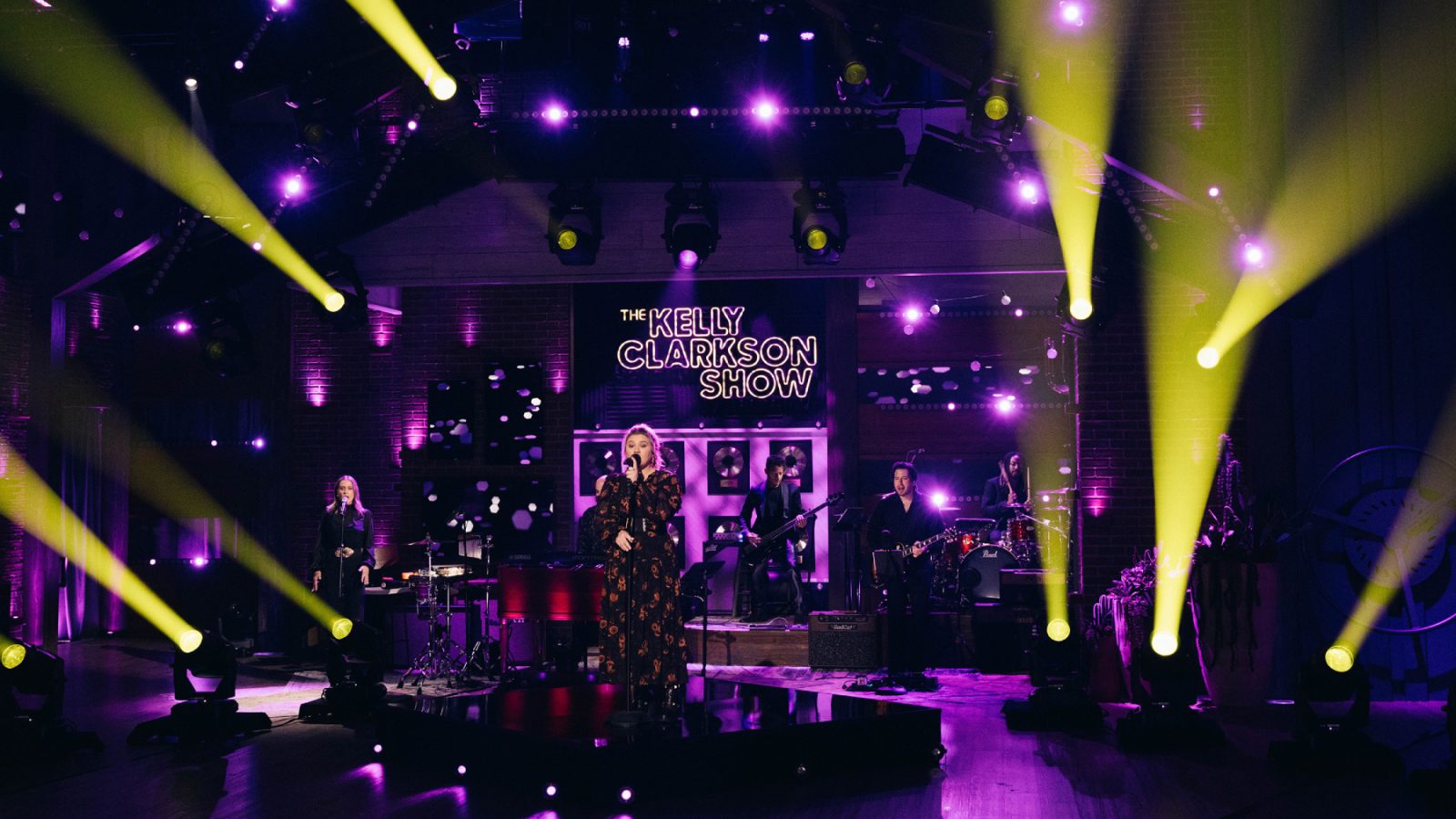 Watch Kelly Clarkson Belt Out Cher's Disco Hit 'Strong Enough'
The latest segment kicked off as a ballad before transforming into an upbeat pop event
Kelly Clarkson is known to run through a powerful ballad during the "Kellyoke" segment on her talk show. But on the latest episode of The Kelly Clarkson Show, the singer delivered a band-backed performance of Cher's faux-ballad "Strong Enough," starting off simple enough on a piano before launching into a full-blown disco event.
The switch doesn't come until nearly 40 seconds into the song, with the stage lighting indicating the uptick in energy. "Cause I'm strong enough to live without you/Strong enough and I quit crying/Long enough, now I'm strong enough/To know you gotta go," Clarkson belted out, lending her own vocal distinctions to the song so greatly defined by Cher's unmissable tone.
Just in the past few weeks, Clarkson has performed live renditions of Prince's "1999," Adele's "Set Fire to the Rain," Joy Oladokun's "Breathe Again," Ruth B.'s "Dandelions," and more from The Pixies and Whitesnake to Lucius and Taylor Swift and Chris Stapleton.
Cher appeared on The Kelly Clarkson Show toward the end of last year in promotion of her decade-themed perfume collection. During their conversation, the pair traded stories about country musician Willie Nelson's smoke-filled tour bus, which Clarkson was surprised to find out was not the inspiring scent behind the Seventies edition of the perfume.
"Oh my God, I've been on Willie Nelson's bus, it smells exactly like marijuana," Cher laughed, describing it as "a terrible old bus" and adding: "But he was great. And just … drugs everywhere."