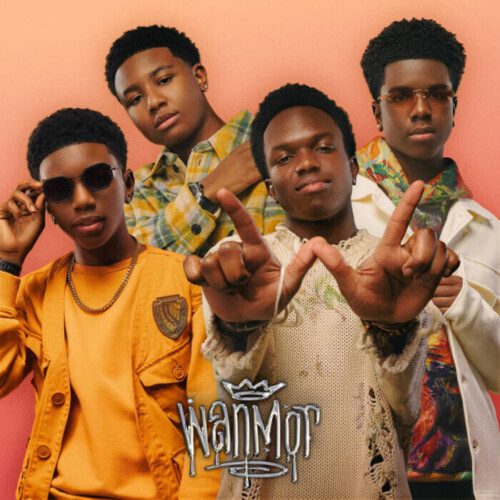 WANMOR'S ANXIOUSLY AWAITED DEBUT WANMOR EP OUT NOW
Poised for a breakthrough this year, fast rising brotherly R&B group WanMor unveil their anxiously awaited self-titled debut, WanMor EP via Mary J. Blige's 300 Entertainment imprint, Beautiful Life Productions, Inc.
About the release, the group commented, "We created this EP so y'all can take a peek into our musical minds individually and as a group. With this project, we just wanted to bring the love, fun, and excitement back."
In addition to the previously released "Mine" and "Every Pretty Girl In The City," the six-track EP boasts the new single "I Call Your Name." The track's head-nodding bass line thumps underneath a simmering beat as the boy's engage a hypnotic call-and-response punctuated by impressive vocal runs and fiery falsetto. It culminates on the instantly catchy chorus, "I call your name, whenever I get lonely baby."
 Elsewhere, throwback production underlines laidback crooning on "Must Be Love," while "Certified" exudes attitude and charisma with a swaggering, "I can make you certified." Then, there's "In My Life." Its head-nodding bounce gives way to a lovestruck confession, "I need you in my life. You the one. Girl, I want you night and day." They've got all the feels for 2023!
Last year, WanMor's two-month Every Pretty Girl in the City Tour announced their arrival as a phenomenon. Among many highlights, they turned up at The American Dream Mall for a pop-up performance, igniting the crowd into a fervent frenzy. They impressively delivered pop-up performances at elementary, middle and high schools up and down the coast, rolling through Atlanta, Baltimore, New York, Florida, North, and South Carolina, and beyond.
© 2023, Seth "Digital Crates" Barmash. All rights reserved.