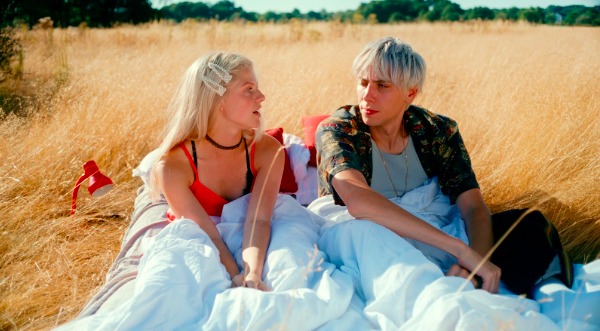 [VIDEO]Izzy S.O drops cinematic visuals for "Can You Hear Me"
Indie pop-rock act Izzy S.O drops cinematic visuals for "Can You Hear Me," which delves into the empowerment of choosing yourself amidst a crumbling relationship as a soundscape of guitars and ethereal vocals is elevated by a narrative-driven music video.
Shot by director Vittoria Rizzardi Penalosa, the picturesque video hides vulnerability by breaking down how a once enamoured couple find themselves drifting apart. Surreal yet grounding in its exploration, the dreamy video draws from Izzy's own experiences to craft something that resonates with anyone who has been through something similar.
Featuring Alexander Arnold of TV series Skins, we've taken through the journey of tension, chaos and hurt that comes with wanting to break away from someone and let go even as we contradict ourselves with the desire to cling desperately to the love once shared between us.
Speaking of the idea behind the video, Izzy explained: It's an amplified version of a mad relationship I was in. It was really important that the person playing opposite me was right; I didn't want the relationship to just feel toxic – It had to show the fun side and make it clear that there was love beneath it all."
After the success of her debut single "Flirting with Strangers," Izzy S.O has continued her musical momentum, cementing herself as an artist to keep on your radar.
Connect with Izzy S.O : Facebook|Twitter| Instagram