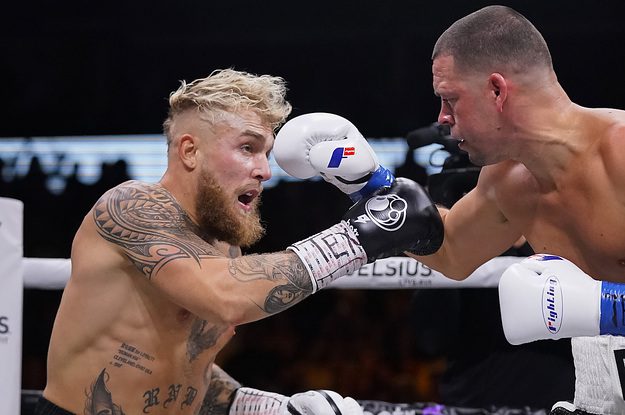 Video Shows Massive Brawls Erupting Following Jake Paul-Nate Diaz Fight
Meanwhile, Jake Paul's win over Diaz improves his professional boxing record to 7-1, though it's worth noting that Paul's sole loss came in his bout against a professional boxer (Tommy Fury).
"I knocked him down basically every round, and then he won one round. But he's a warrior," Paul said after the fight. "I had him hurt in the first round, he kept on coming. Nobody's taking that much damage, but all credit to my team, my conditioning. Going 10 rounds in my eighth fight, it's unheard of. Only been boxing for three years. Beating a UFC legend."
After beating Diaz in the ring, Paul is already teasing a rematch, only this time he wants to face off with the UFC veteran in the octagon.
"I want $10 million. PFL, that's the offer," Paul said. "Let's run it back in MMA. Make it fair. I won one, now it's your chance in your home territory. MMA, let's do it."
When told about Paul's offer, Diaz didn't shy away for a rematch.
"I'll fight anybody," Diaz said after the fight. "I don't give a fuck."