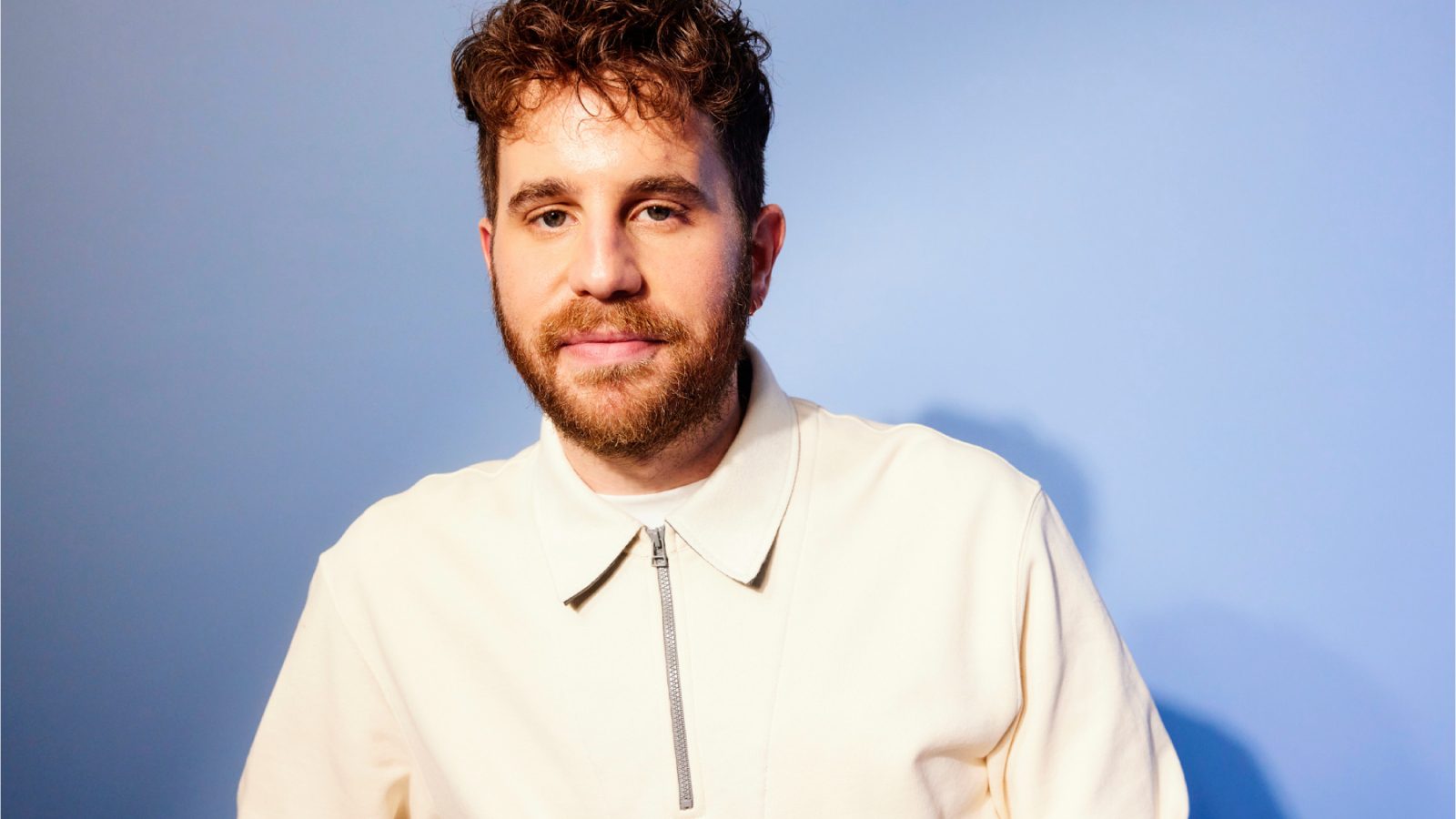 'Very Ugly and Scary': Ben Platt Addresses Neo-Nazi Protesters Outside of 'Parade' Musical
The first preview of a Broadway revival of Parade — a musical about the lynching of Jewish American Leo Frank in Georgia in 1915 — was disrupted by antisemitic protesters outside the theater Tuesday night, Feb. 21.
The protest, per the Forward, comprised a few people tied to the neo-Nazi group, the National Socialist Movement. They stood outside the theater holding a banner, trying to hand out materials to people waiting in line, and calling Frank a pedophile. Frank was tried, convicted, and later lynched for the alleged murder of a 13-year-old girl, though it's widely believed that he was wrongly convicted, the guilty verdict and his death fueled by antisemitism.
Following the production, star Ben Platt (who plays Frank) addressed the protests on Instagram. Noting he first learned about the protests on social media after the show had ended, he said, "It was definitely very ugly and scary, but a wonderful reminder of why we're telling this particular story and how special and powerful art — and particularly theater — can be. It just made me feel extra, extra grateful to be the one that gets to tell this particular story and carry on this legacy of Leo."
Platt also thanked the security team, the Jacobs Theatre, and its owners, the Shubert Organization, for keeping the cast and audience "safe and secure." He added, "I just think that now is really the moment for this particular piece."
Micaela Diamond, who stars opposite Platt as Leo Frank's wife Lucille, wrote of the protests on Instagram Story, "We learned of this at half hour and in the same breath went on to celebrate our beautiful members making Broadway debuts. Somewhow, our company was able to hold both. Massive celebration and raging disappointment. What a reminder of how important this story is. I can't wait to tell it again and again."
The producers of Parade also issued a statement on social media, saying, "If there is any remaining doubt out there about the urgency of telling this story in this moment in history, the vileness on display in front of our theater last night should put it to rest. We stand by the valiant Broadway cast that brings this vital story to life each night."
When asked for comment, and about potential changes to security measures outside the Jacobs Theater, a rep for the Shubert Organization pointed Rolling Stone to a social media statement that read: "The Shubert Organization condemns antisemitism in every form. We proudly stand with the cast and crew of Parade at the Jacobs Theatre, rejecting hatred, and embracing freedom of artistic expression."
The Anti-Defamation League — formed in 1913 largely in response to Frank's wrongful conviction — also weighed in on Twitter: "@paradebway tells the true story of Leo Frank, whose wrongful conviction & brutal lynching by an antisemitic mob catalyzed the work of ADL. The neo-Nazis protesting outside the theater last night should only further motivate the talented cast & crew to keep #FightingHateForGood."