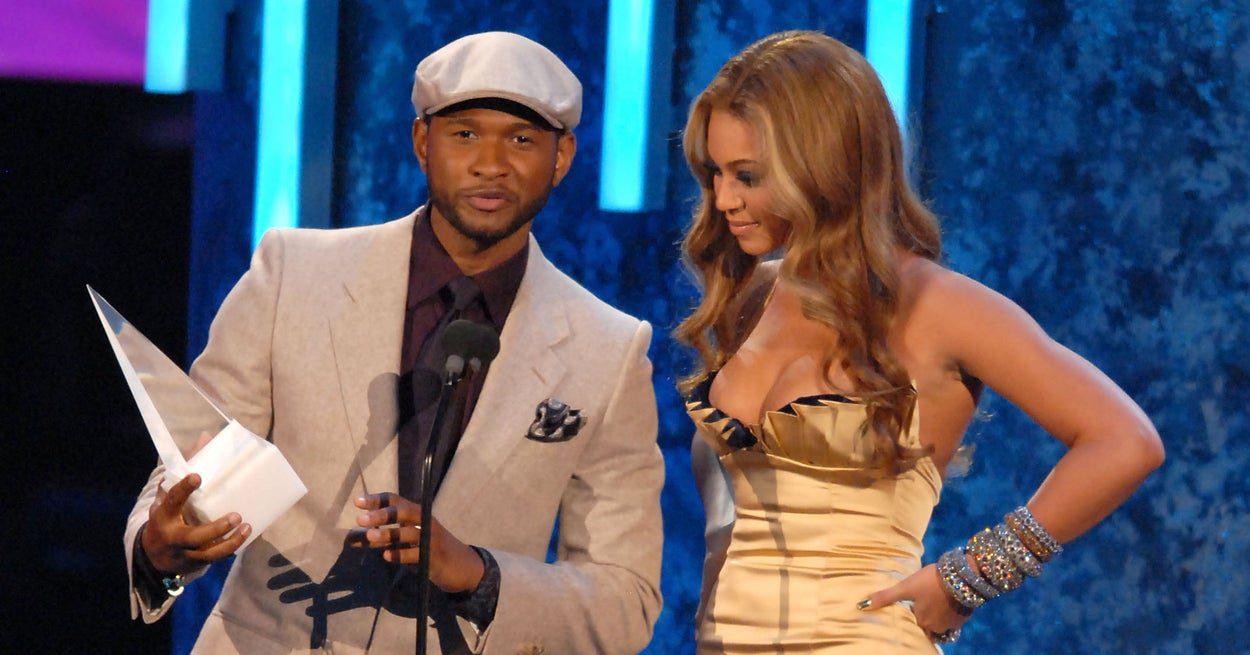 Usher Recalls 'Babysitting' Teenage Beyoncé
Sometimes we have to remember celebrities are just like us. They even had to be chaperoned! In Beyoncé's case, she was once under the watchful eye of none other than Usher.
Usher, who is only three years older than Bey, at one point had to complete the tall task of watching over her and her former girl group as revealed in a recent interview with Capital Breakfast With Roman Kemp.
"She used to be in a group by the name of The Dolls. I don't know if I could consider myself their babysitter, but I had a time where I had to watch The Dolls," Usher explained.
He continued: "I was at Daryl Simmons' house. He was working with them at the time, and I just happened to be over there and they were working on a session. I kind of found my way into being their like, I don't know, chaperone, nanny, or something like that — the oldest person in the room."
The two didn't collaborate until much later, striking gold with the 2008 hit "Love In This Club Pt. II," also featuring Lil Wayne.
While Beyoncé is out on the road for her record-breaking Renaissance World Tour, Usher has been making headlines himself. His intimate serenades during his successful Las Vegas residency have caused some relationship rifts, even reportedly causing Keke Palmer to split from her boyfriend, Darius Jackson.