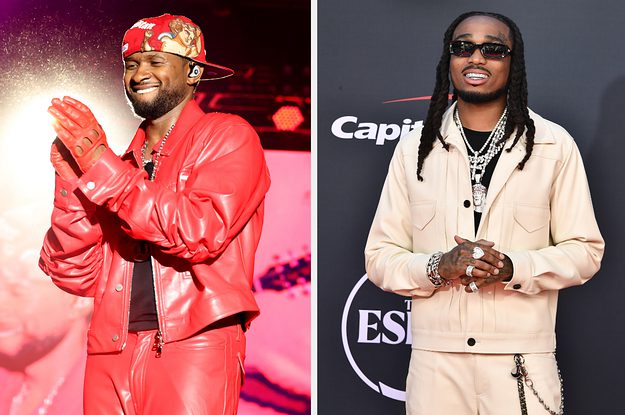 Usher Asks Quavo If It's Cool to 'Serenade' His Rumored Girlfriend at Las Vegas Show
The reason that we're catching all these clips from Usher's shows is because he doesn't have a no-phone policy at his concerts.
"I allow people to bring their phones into my show, and normal people don't do that," Usher recently told Complex about his viral Vegas residency. "I want you to share. I want you to see it. I want you to wonder what it's like to be here."
Usher has been on a tear with his star-studded serenades lately, with Keke Palmer being the most notable instance. After a clip of him singing the same song to her and her briefly dueting with him found its way to social media, the father of her child, Darius Jackson put her on blast. He replied to the video, writing, "It's the outfit tho… you a mom."
According to HotNewHipHop, Kash Doll also found herself captivated by Usher at his residency, as did Winnie Harlow, who moved to her boyfriend Kyle Kuzma's lap in order to spurn Usher's approach.