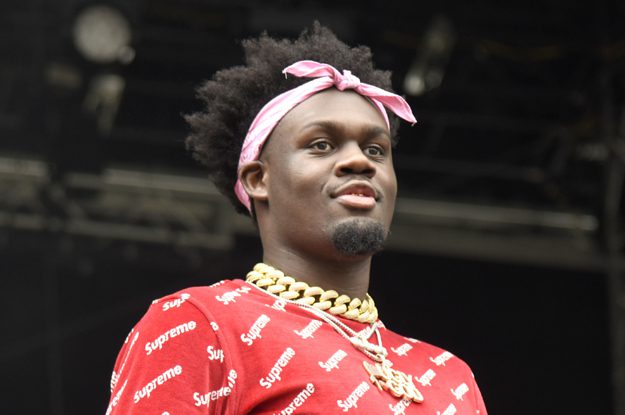 Ugly God Accused of Fatally Shooting Best Friend's Father
Ugly God has been accused of murdering his best friend's father in Mississippi back in June, and the man's family is convinced he committed the crime.
According to a report by WLOX published in June 2023, law enforcement responded to a 911 call from a shooting that occurred right before 12 p.m. on June 29. Police arrived at the scene and found 51-year-old Renaldo Delavallade dead with multiple gunshot wounds inside a car. 
WLOX reported that Police Chief Adam Cooper said a cooperating suspect was in custody and that detectives hadn't determined a motive for the shooting or the circumstances around the incident. 
"We were in the area, pretty close," said Police Chief Adam Cooper, "We were able to respond within minutes of the call. I just wish we would've been here a little sooner.
Ugly God's name was thrown into the mix after a relative of Delavallade posted several TikTok videos accusing the rapper of being the shooter. The relative had also shared a police report revealing Ugly God was the person who shot Delavallade with a small caliber handgun while the victim was sitting in his car. 
"Hi, my name is Renaldo BUGGIE Delavallade," she captioned the first of two tribute videos. "I was 50 years old when I was murdered by my sons best friend 06-29-2023..At the home I live at with his mother and my wife, and two of our sons. There was an argument the night before that included his mom, Rhonda Reese and Safina Dedeaux my wife. Whom stood by and was present at the whole shooting [four suspicious emojis].