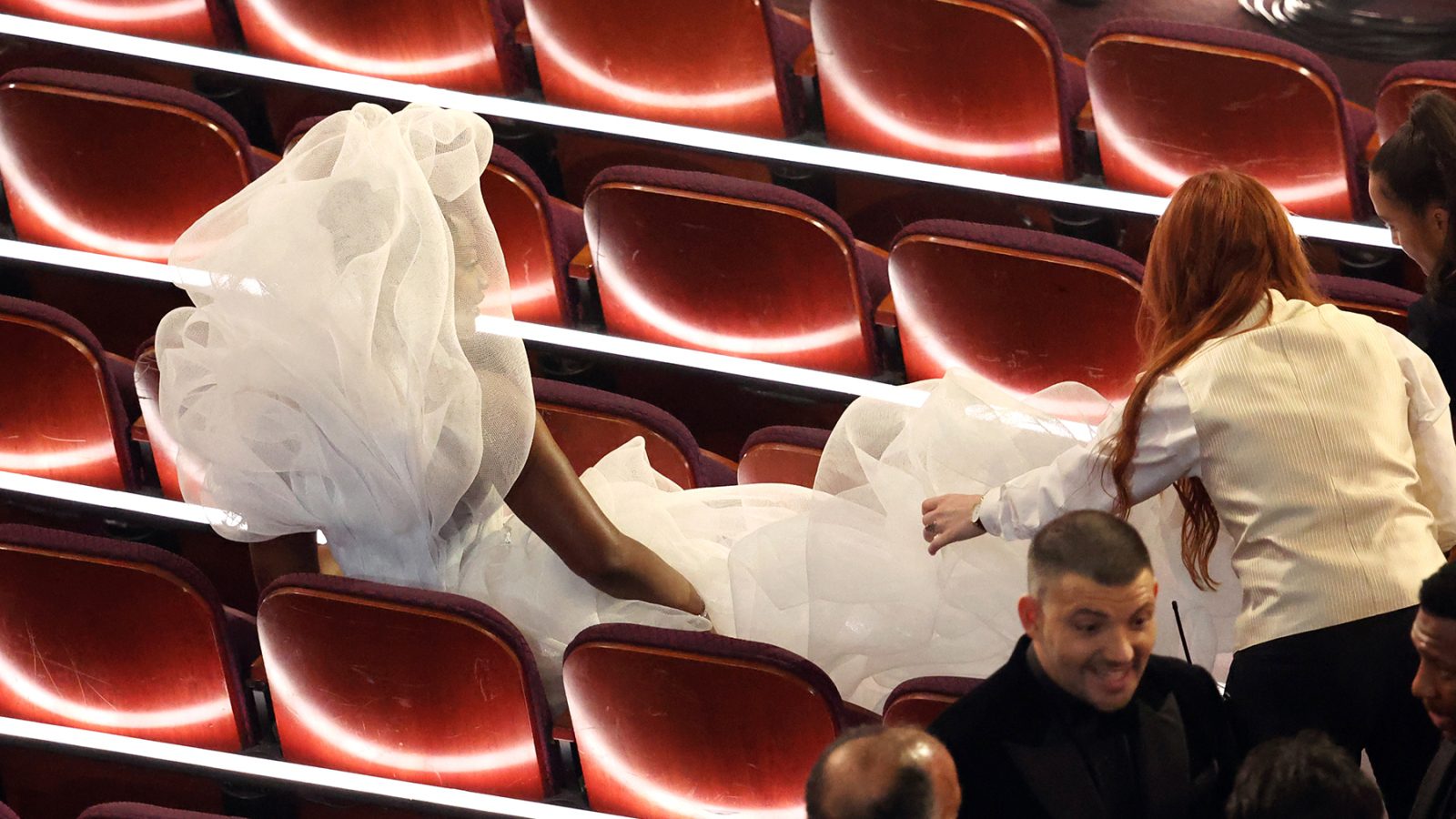 Twitter Is Feeling Sorry for Whoever Got Seated Behind Tems at the 2023 Oscars
The musician was nominated for Best Original Song at this year's ceremony for her work on "Life Me Up" from Black Panther: Wakanda Forever
Black women taking up space is always something that large-scale industry awards shows like the Oscars could use infinitely more of. They might not be properly recognized across the board as winners or nominees this year, but Academy Award-nominee Tems attended the ceremony in a lush white gown from Lever Couture with a particularly obstructive headpiece – taking up space in a much more literal sense.
During every awards season, without fail, the famous clip from Issa Rae's 2017 Emmys red carpet interview makes its rounds on social media, declaring: "I'm rooting for everybody Black." And while this holds to be true, Twitter just can't help but feel a little sorry for the person who was seated next to Tems. In the wise words of Keke Palmer, sorry to this man.
"Will not tolerate Tems slander," one Twitter user wrote in response to tweets calling the musician rude for wearing the over-the-top dress. "Stop crying and grow a longer neck."
But even more of the widespread concern was for the people seated behind Tems. "Imagine waiting your whole life to be at the Oscars and you end up sitting behind a stratus cloud," another user wrote. To be fair, Tems has also waited her whole life to be at the Oscars, where she is nominated for Best Original Song for her work on "Lift Me Up," performed by Rihanna for Black Panther: Wakanda Forever.
Some others looked more deeply into the symbolism, whether intentional or unintentional, of the gown beyond it being worn by a Black woman in a historically white space. "Actually it is an ironic symbol, she is taking up space as a Black woman, whilst the white not only represents a femininity BW have traditionally not had access to but also how whiteness has obscured and obstructed paths of progress," one user wrote.