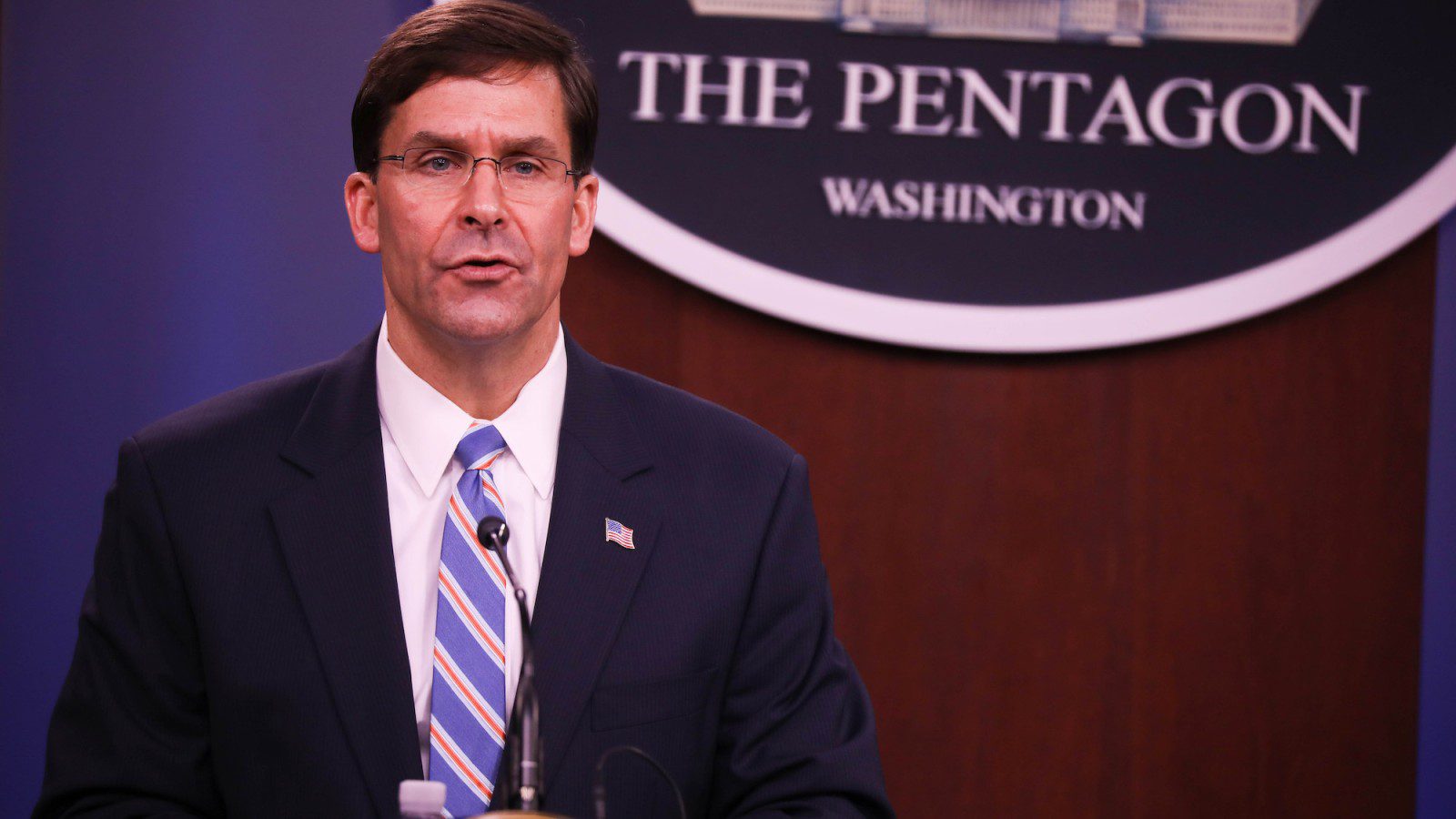 Trump's Former Defense Secretary Believes He Is a Threat to National Security
Donald Trump's former secretary of defense, Mark Esper, thinks that the ex-president should not be in charge of the country's most closely-held information, considering he was storing classified documents at his resort, as alleged in a federal indictment filed earlier this month.
When State of the Union host Jake Tapper asked if Trump can be "trusted with the nation's secrets ever again," Esper replied, "Based on his actions… if proven true under the indictment by the special counsel, no."
"It's just irresponsible action that places our service members at risk, places our nation's security at risk," Esper continued. "You cannot have these documents floating around. They need to be secured. We know how that happens, that only authorized persons are allowed to see documents or receive information from documents."
When Tapper asked Esper to expand on exactly how serious it would be if an agent from another country had access to the documents Trump held onto, the former defense secretary pointed out how it could hamper the military and its ability to respond to or launch certain attacks.
"Imagine if a foreign agent, another country were to discover documents that outline America's vulnerabilities or the weaknesses of the United States military," Esper said. "Think about how that could be exploited, how that could be used against us in a conflict, how an enemy could develop countermeasures, things like that. Or in the case of the most significant piece that was raised in the allegation about U.S. plans to attack Iran, think about how that affects our readiness, our ability to prosecute an attack."
Esper is likely referring to a classified U.S. military document described by Trump on tape in 2021 that federal officials have thus far been unable to locate, according to CNN, meaning it may still be in Trump's possession. Esper served as Trump's defense secretary from June 2019 until November 2020 when Trump announced his firing in a tweet.
In his book, published in 2022, Esper called Trump — who frequently complained about information leaking from his White House — "the biggest leaker of all."