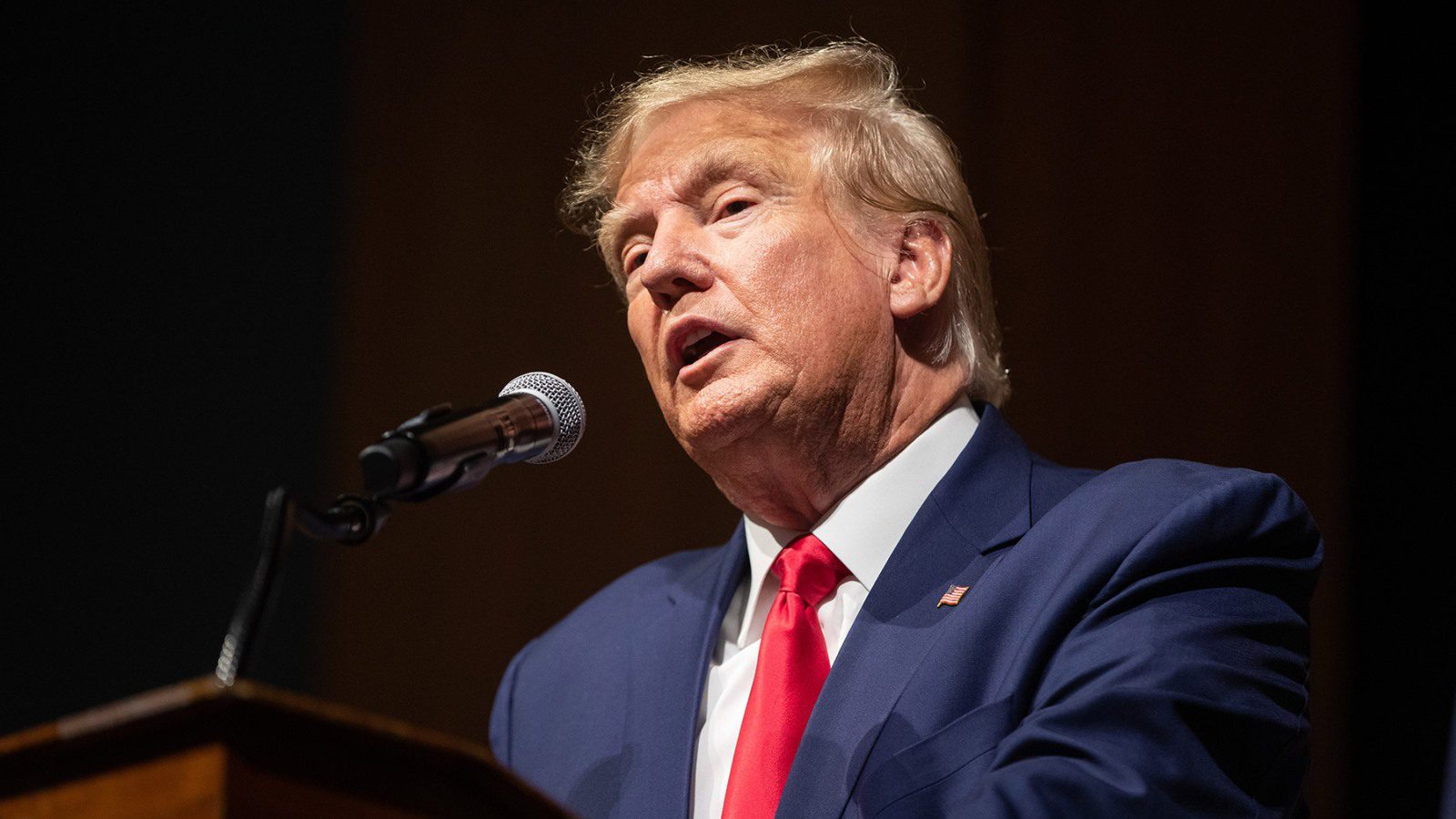 Trump Used $10 Million of Donor Money to Pay His Personal Legal Bills
The former president's bid for another term in office could complicate his habit of using his PAC's money to pay his lawyers
Donald Trump spent $10 million of his political action committee's money to pay for his personal legal bills in 2022, The New York Times reported on Tuesday.
The Times notes Trump's Save America PAC spent $16 million total on legal payments, and that although some of that money went to lawyers representing Trump allies, the majority of it went to lawyers representing Trump himself as the former president has fought a variety of investigations. The $10 million figure represents nearly 20 percent of the PAC's total expenditures.
It's unclear how Trump's 2024 presidential candidacy will impact his ability to use political donations to handle his personal legal needs. The Federal Election Commission prohibits declared candidates from using campaign funds for personal use, but Adav Noti of the Campaign Legal Center told the Times that the FEC doesn't always enforce its rules, and that there's a "gray area" regarding what is allowed.
Trump has needed as much cash as he can get to pay lawyers representing him as he's tried to ward off investigations into fraud within the Trump Organization (by the state of New York), whether he meddled in Georgia's 2020 presidential election (by the Fulton County DA's office), his handling of classified documents after leaving the White House (the federal government), his potential role in overturning the 2020 election and fomenting an insurrection at the Capitol (the federal government again).
Trump's legal troubles are so vast that his lawyers are hiring their own lawyers. Rolling Stone reported on Sunday that advisers are telling Trump that one of his attorneys, Evan Corcoran, could soon be indicted for lying to the FBI regarding the trove sensitive documents Trump was hoarding at Mar-a-Lago. The Times notes that Trump paid Corcoran's law firm with $1.3 million from his supporters.
Trump has a long history of using political donations to enrich himself, outside of using it to defend himself in court. Save America PAC's fundraising emails are notoriously aggressive and misleading, to the point that Trump had to repay millions to donors who had been tricked into signing up for recurring payments. HuffPost reported earlier this month that the Save America PAC spent nearly $1 million at Trump's own properties over the past two years. The Jan. 6 committee revealed last year that following the 2020 election Trump raised around $250 million for an "election defense fund" that didn't actually exist, and that some of that money went to his hotels. The Daily Beast reported last week that the Justice Department is now investigating where exactly all the money went.