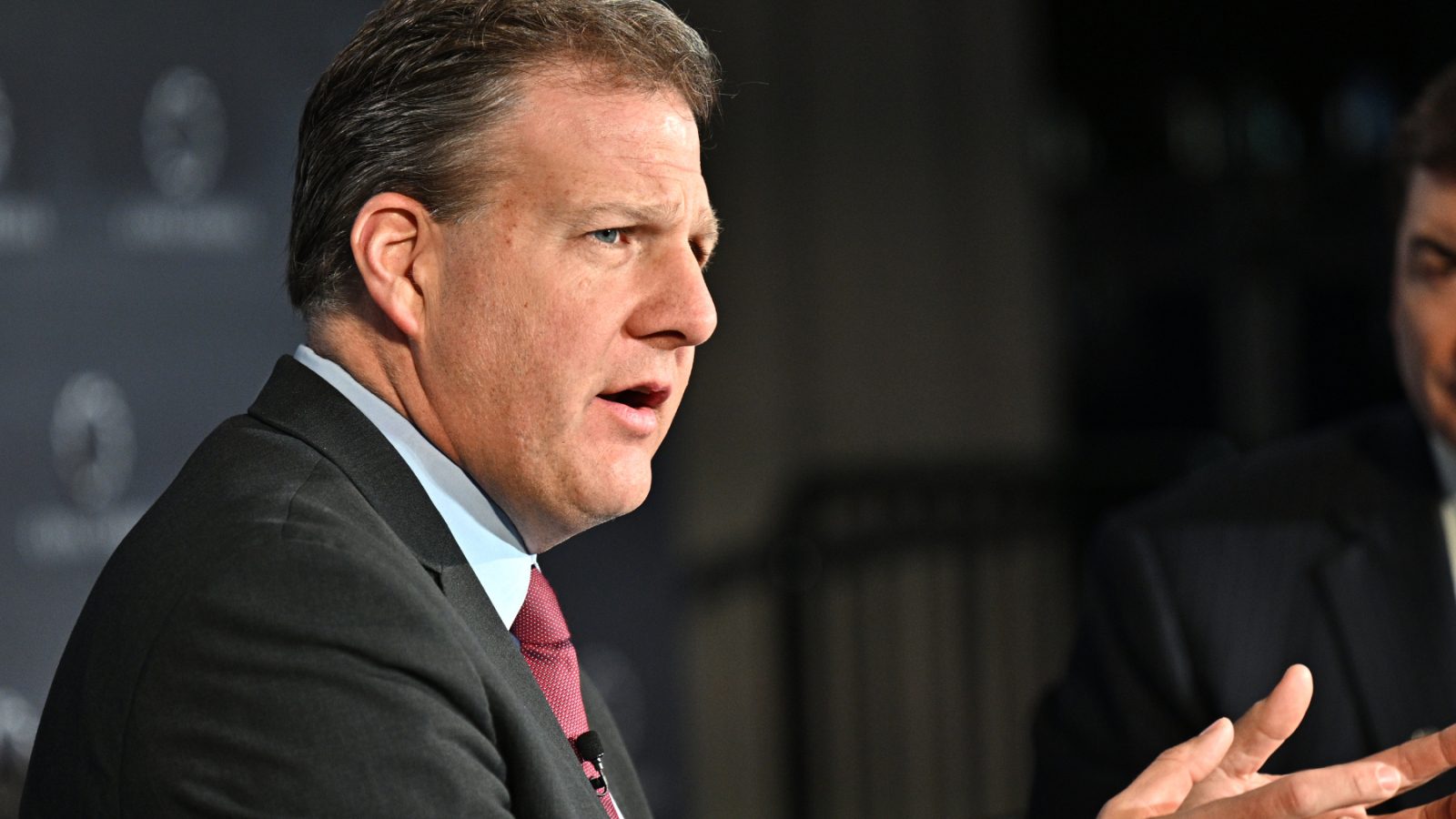 Trump Town Hall Audience Called 'Embarrassing' by Their Own GOP Governor
The governor of New Hampshire, Chris Sununu (R), called out voters from his state that jeered and clapped when Donald Trump mocked author E. Jean Carroll at CNN's town hall earlier this week.
Trump was found liable for sexual battery against Carroll, who accused Trump of having raped her in the dressing room of a New York Department store in the Nineties. During Wednesday's town hall, the former president reiterated his unfounded claims of election fraud and insisted the author's allegations made against him were fabricated, calling her a "whack job" with "a fake story."
"I was very famous then and I owned the Plaza Hotel right next door and I owned the buildings around it — I'm not going into a dressing room of a crowded department store," Trump told host Kaitlan Collins.
The audience, which CNN stacked with Trump supporters, laughed in response.
After the event aired, Sununu, who is considering running against Trump for the Republican nomination, spoke with MSNBC's Jen Psaki for an interview set to broadcast on Sunday. Psaki, President Joe Biden's former press secretary, shared a preview of the interview Friday.
In the clip, Psaki asks Sununu what his reaction was when he saw the crowd of undeclared New Hampshire voters laughing at "someone a jury says [Trump] sexually abused, defamed."
"It was embarrassing," Sununu said without hesitation. "But when you're talking about a serious issue like that, and laughter and mocking and all that, it's completely inappropriate, without a doubt, and it doesn't shine a positive light on New Hampshire."
"I believe every single one of them have voted for Trump at some point," he said. "So I don't know… how [CNN] determined that and set that up, but obviously it was a room full of Trump supporters. So no one should have been surprised to hear the support," the governor continued before adding, "but again, on that issue, I would call it embarrassing."
According to a report from the New York Times, Carroll is mulling filing a third lawsuit against the former president after his CNN town hall comments.
I've been "insulted by better people," Carroll told the Times "It's just stupid, it's just disgusting, vile, foul, it wounds people."